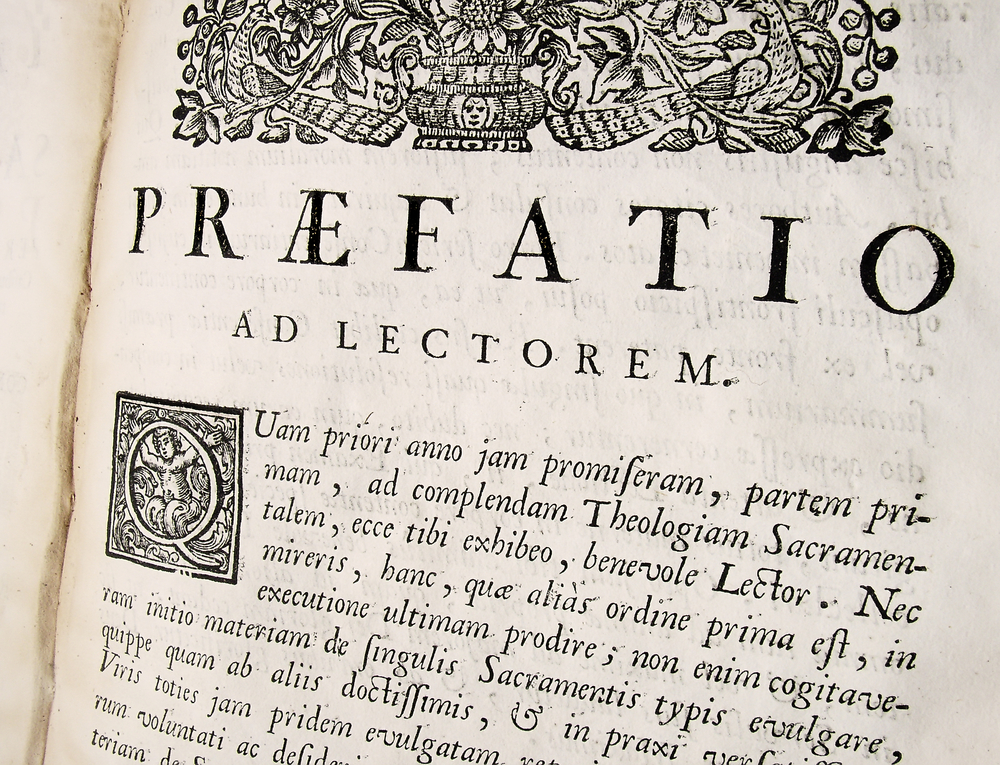 Latin may not be commonly spoken today, but this classical language played a crucial role in world history and contributed to many words we're familiar with in English today.
Because it is no longer spoken often, Latin has a certain appeal to modern language learners; it seems interesting, unique, and somewhat mysterious.
As you explore the language, you'll find that there are plenty of cool Latin words you can use for usernames!
We have more than 100 examples (with English translations/definitions) below, plus tips on finding your own neat Latin word for a username.
Ignis:
fire
Palmarium:
outstanding
Tempestas:
storm
Lea:
lioness
Permaximum:
greatest
Obscurus:
dark
Humanitas:
kindness
Invicta:
unconquered/invincible
Ego:
I
Accensum:
to set on fire
Acer:
sharp-minded
Adversum:
against
Magnus:
great
Susurrar:
whisper
Lacero:
to tear
Serpentis:
snake
Meliora:
better
Alius:
different
Fulgeo:
shining or radiant
Leo:
lion
Quia:
because
Vagus:
wandering
Amare:
to love
Abditum:
to conceal
Papilio:
butterfly
Oscen:
songbird
Pax:
peace
Diende:
next
Anima:
soul
Idoneus:
capable
Memento:
remember
Tutis:
protected
Audio:
I hear
Regius:
royal
Immortalis:
immortal
Meus:
my
Aer:
air
Nemo:
no one
Umbra:
shadows
Aequus:
equal
Electus:
chosen
Ignotus:
unknown
Aliqui:
someone
Sine:
without
Contra:
contrary
Audire:
to listen
Scribere:
to write
Primus:
first
Sors:
destiny
Tamen:
however
Nihil:
nothing
Dexter:
right
Sursum:
up
Dicere:
to say
Bonus:
good
Deus:
God
Multus:
much
Solus:
alone
Unus:
one
Alii:
others
Sinister:
left
Deorsum:
down
Esse:
to be
Verbatim:
word for word
Habere:
to have
Bellum:
war
Videre:
to look
Apricus:
sunlight
Ire:
to go
Ultimus:
last
Res:
things
Tempus:
time
Mico:
sparkle
Crepusculum:
twilight
Ludus:
sport/game
Tyrannus:
tyrant
Nomen:
name
Ara:
altar
Mors:
death
Antebellum:
before war
Formidonis:
terror
Fides:
faith
Emeritus:
retired
Trucido:
slay
Imber:
rain shower
Monstrum:
monster
Subpoena:
under penalty
Aurum:
gold
Veto:
forbid
Artificiosus:
skillful/artful
Spes:
hope
Abduco:
retreat
Circa:
approximately
Ergo:
therefore
Fulminare:
thunderbolts
Lumen:
light
Vita:
life
Stella:
star
Acerbus:
bitter
Gladius:
sword
Luna:
moon
Suavis:
sweet
Aberro:
wander
Miles:
soldier
Novus:
new
Vespa:
wasp
Passer:
sparrow
Sacer:
sacred
Terra:
land
Ventus:
wind
Silva:
forest
Tips for Creating Your Own Latin Username
When choosing a Latin word for a username, you don't necessarily need an in-depth knowledge of the language — just a good dictionary!
The best dictionaries you'll find are those that come from academic institutions. (They tend to be more reliable than other online dictionaries, which may not be accurately sourced.)
In creating our list, we used the University of Notre Dame's Latin Dictionary and Grammar Aid and William Whitaker's Words, which allows you to browse by letter or search for an English word.
We also recommend Latinitium, which offers four searchable Latin dictionaries online; you can search for Latin or English words.
With your dictionary of choice on hand, consider the following techniques to find a cool Latin word for a username:
Translate a word you like in English. Search for your favorite thing/name/word in English in one of the searchable Latin dictionaries. You'll find the Latin translation of the word you search; similar words or synonyms may also appear in your search results. You might want to jot down a handful of your favorite words, so you have options, since not every word you like in English will translate well into Latin!
Randomize! Use a dictionary that is browsable by letter, click on a random letter, and look through the words until you find one that you like. Leaving an element of your choice up to chance can help you find words you were unaware of and find a word that immediately catches your eye.