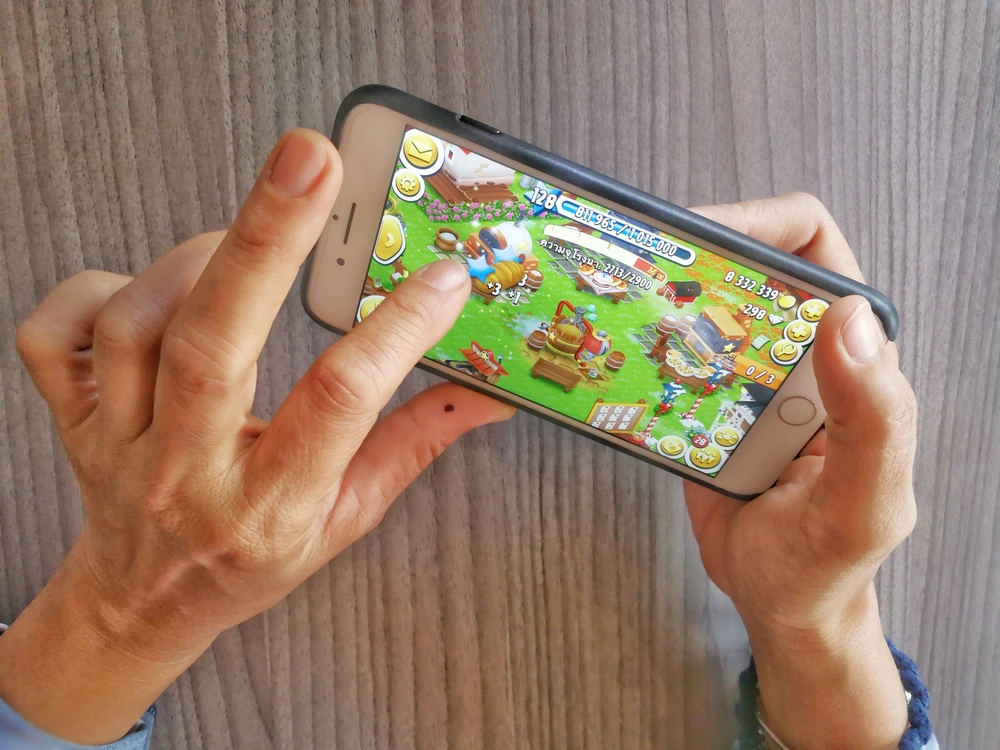 If you dream of getting back to nature but don't necessarily want to experience the back-breaking work that goes along with it, Hay Day offers the opportunity to grow crops, raise animals, and build a farming community virtually.[1]
First introduced in 2012,[2] Hay Day has since been downloaded more than 300 million times.[3]
The app has even spawned real-life cooking tutorials based on the foods in the game[4] and charitable efforts like natural habitat preservation.[5]
Below, we have the list of Hay Day farm name ideas, plus a name generator and tips to help you create your own below.
50 Shades of Hay

a play on 50 Shades of Grey; best suited for adult players

Moo Moo Meadows

Luke, I Am Your Farmer

Star Wars reference

Berry Patch

LegenDairy Farm

Jurassic Pork

a play on Jurassic Park

Farmageddon

Game of Farms

a play on Game of Thrones

Moolateral Damage

Dairy Heir Farm

Blueberry Hill

Curious Cows

The Hay Patch

The Ant Farm

The Eggs Factor

Farmtastic

Silence of the Hams

a play on Silence of the Lambs

Seeds 'n' Weeds Farm

Strawberry Fields

Green Acres

E.I.E.I.O.

inspired by "Old Macdonald"

The Pig Patch

Where's the Beef?

Cheap Wheat

Growing Stuff

Greenish Acres

Sunny Meadow

More Moos

Organized Chaos

Serenity Ranch

Rainbow Ranch

The Farmstead

Cattle Collective

Foremost Farms

Old Maple Way

Lettuce Turnip the Beet

Earthworks

Clever Cattle

Pinewood Acres

Green Valley Farm

Clover Field Farm

Back Achers Farm

Harvest Hills

Harvest Moon Farm

Wits End Farm

Mustang Farm

The Reluctant Farmer

Home On the Range

Rolling Hills

Cow Pat Pastures

Bramble Hedge Homestead

The Pixel Farm

The Homestead

Farmington Farms

Stable View

The Best Farm

Badger Hill Farm

The Veggie Patch

Cow-abunga Farm

Ill-Gotten Grains

Belly Acre Farms

The Funny Farm

Blazing Pitchforks
Hay Day Farm Name Generator
How to Create Your Own Hay Day Farm Names
Keep these tips in mind when brainstorming your own Hay Day farm name ideas:
Get inspiration from popular culture. Farming and country life have influenced many films, television shows, and songs. If you love old cowboy movies or have a favorite country song, take inspiration from it to create a catchy farm name you'll love. You can also get inspiration from media that isn't farm-related. Just be sure to keep the name appropriate for your situation! For example, if you play Hay Day with your grandkids, you'll want to choose something family-friendly rather than "50 Shades of Hay."
Use humor. A lot of the popular Hay Day farm names include wordplay — like our list's example "LegenDairy Farm." Whether you like cheesy puns or have a more sarcastic sense of humor, feel free to choose a name that'll evoke laughs!
Be creative, but don't worry too much about originality. Your farm name can be the same as other users, so if you like a popular name or can only think of the usual farm-related phrases and puns, that's okay! Your name can be as unique or familiar as you wish.
Don't stress! Hay Day allows you to change your name as many times and as often as you want, so choosing your name should be fun. If you use a name for a week a decide you don't like it, you can always come up with something else or use one of the names from our list!