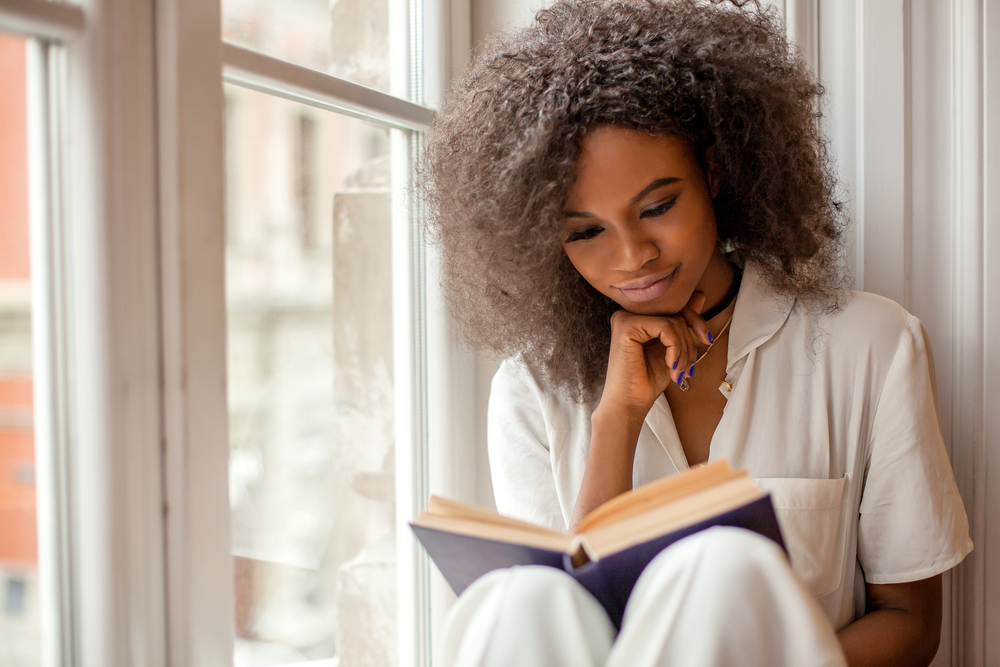 Someone once likened reading a good book to travel without leaving your comfy, overstuffed reading chair.
Most people love books in one form or the other, be it a traditional hardcover, paperback, or electronic version.
If none of our book-related usernames transport you like your favorite novel, see our tips for creating your own book-related username below the list.
GiltEdges
FirstEdition
BibliographicalOne
bookbrained
Bibliomaniac
jaggeddustjacket
typicalsynopsis
whatsheread
travel.in.pages
stacked
Embossed
notafacsimile
cozycoffeereader
otherworldlyreads
mycrackedspines
bookedandbusy
truthintext
Typographic
dreamsonpaper
questsbetweencovers
yourpaperbackpal
OffsetImage
(yourname)readsnrambles
tea.and.tomes
ISBN13
NeedsRebinding
tHebeEtquEen:
reference to The Beet Queen by Louise Erdrich
abibliophobia:
reference to the fear of running out of books to read
underthesunintuscany:
reference to Under the Tuscan Sun by Frances Mayes
dogearedpages
CozyCrimePI:
reference to the cozy mystery genre
Blindstamped
bibliobibuli:
meaning people who read too much
typesettingeffects
anheirloomedition
aVerYhunGryCaterPilLar:
reference to The Very Hungry Caterpillar by Eric Carle
aDystoPiancLasSic
OutOfPrint
bibliomania
bookishbrain
literaryaura
boundbybooks
advancereadercopy
(yourname)isreading
thatoldbooksmell
classicbookworm
BeveledBinding
FifthAvenueLion:
reference to the New York Public Library's lion statues and The Lions of Fifth Avenue by Fiona Davis
wordworshipper
TolstoyTsar:
reference to Leo Tolstoy, author of Anna Karenina and War and Peace
asteinbeckclassic:
reference to John Steinbeck, author of The Grapes of Wrath
thelostbookmark
lostinthestrand:
reference to the iconic Strand bookstore in New York City
RowlingReport:
reference to J.K. Rowling, author of the Harry Potter series
foreverbooked
HawkingHumanities:
reference to Stephen Hawking, author of A Brief History of Time
acuratedcollection
forreference
iNtHeaRcHives
ItsAutobiographical
amongthestacks:
reference to library shelves
thefictionfreak
cuddlebugbooks
NonfictionNation
TwainsFinn:
reference to Mark Twain's Adventures of Huckleberry Finn
historicallycorrect
AlwaysAusten:
reference to Jane Austen, author of Pride and Prejudice
shecollectsclassics
Orwell1984:
reference to George Orwell's classic dystopian novel 1984
mydiverseshelf
F_Scott_theGreat:
reference to F. Scott Fitzgerald, author of The Great Gatsby
TolkiensRings:
reference to J.R.R. Tolkien's Lord of the Rings series
thedecklededge
DickenstheGreat:
reference to Charles Dickens, author of Great Expectations
letmetakeashelfie
HemingwayatSea:
reference to Ernest Hemingway
LondontoCanterbury:
reference to The Canterbury Tales by Geoffrey Chaucer
epistolarydreams:
meaning a novel written in the form of letters
PoesCollectedTales:
reference to Edgar Allan Poe
KafkasCastle:
reference to Franz Kafka
finepressedition
lostinwesteros:
reference to the Game of Thrones series
tHeiNviSiblEmaN:
reference to the book by Ralph Ellison
aliterarylegend
FaulknersFolk:
reference to William Faulkner
perksofbeing[your name]:
inspired by The Perks of Being a Wallflower, with your first name or nickname added
KeseysCookoosNest:
reference to Ken Kesey's One Flew Over the Cuckoo's Nest
rainbowspines
WintersTale01:
reference to the novel by Mark Helprin
readforyourlife:
a play on the phrase "run for your life"
SnowboundatOverlook:
reference to The Shining by Stephen King
the_write_stuff
aKerouacClassic:
reference to Jack Kerouac
thelonesomedove:
reference to the novel by Larry McMurtry
WizardofHogwarts:
reference to the Harry Potter series
eponymouseyre:
reference to Jane Eyre by Charlotte Bronte
InMilnesWorld:
reference to A. A. Milne
How to Create a Great Book-Related Username
You may want your book-related username to reflect something about you and/or perhaps your favorite types of books.
Keep the following tips in mind (which we used when creating our list):
Consider your favorite genre. Your favorite genre of books may offer some descriptive words, tropes, or ideas that you could form into an ingenious book-related username!
Think of your favorite book titles and authors. Book-related username inspiration may be as close as some of your favorite book titles or even the names of your favorite authors. Experiment with combining several words and/or names until you find what you are looking for.
Brainstorm words that describe books. Make a list of words that describe books. Words related to book publishing, bookstores, libraries, or anything else related to books may lead you to your perfect book-related username.
Use a fictitious place from your favorite book. Many readers find themselves wishing they could attend Hogwarts or live in The Shire. If you have a favorite fictitious place, you can use it as inspiration for your username. If the place name itself is already in use as a username, add your name or a number to it.