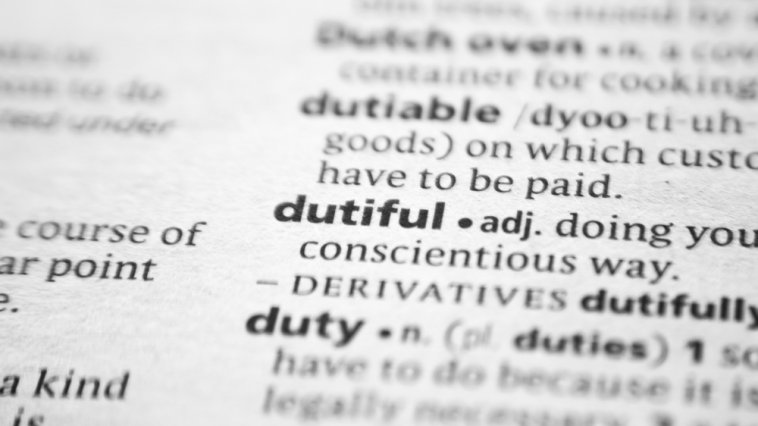 Character traits are the differences that make people — whether real or fictional — unique.
While some traits come naturally, a person's character is shaped by their beliefs, environment, and experiences. It changes over time as the person lives through new challenges and victories.[1]
Of course, this can be both positive and negative. Developing traits like persistence, compassion, and flexibility can lead to success in someone's life and career, while traits like apathy or greed can be detrimental.
Below, we list more than 400 character traits beginning with each letter, from A to Z. We include positive, negative, and neutral traits in our list.
Scroll past the list for a character analysis activity that can help you understand character traits more deeply!
A
Adventurous
willing to try new things
Ambitious
driven to achieve your goals
Articulate
well-spoken
Attentive
observant
Adaptable
flexible
Abrasive
harsh
Assertive
confident
Amusing
entertaining
Appreciative
thankful
Aimless
having no purpose or direction
Artistic
creative
Anxious
worried
Active
energetic
Agreeable
open to differing ideas
Absentminded
forgetful
Amiable
friendly and pleasant
Antisocial
doesn't enjoy the company of others
Arrogant
having an exaggerated sense of importance
Affluent
wealthy
Athletic
physically fit
Agile
moves easily and quickly
Argumentative
quick to express opposing views
Attractive
appealing to look at
Alert
watchful
Aggressive
hostile
Authoritarian
strict
B
Brave
courageous
Beautiful
aesthetically pleasing
Bold
confident risk-taker
Bubbly
cheerful
Bossy
likes to give orders
Bombastic
prone to exaggerating
Blunt
plain-spoken
Balanced
emotionally stable
Brash
overbearing and rude
Blissful
full of joy
Brilliant
clever and talented
Bitter
resentful
Boyish
like a young man
Boisterous
energetic and loud
Brazen
shameless
Bizarre
strange
C
Compassionate
shows concern for others
Cheerful
happy
Creative
imaginative and artistic
Confident
sure of their own abilities
Caring
kind to others
Charming
likable
Courageous
brave
Calm
tranquil
Considerate
attentive to the needs of others
Calculating
schemes to get what they want
Clever
intelligent and bright
Charismatic
charming
Capable
able to achieve what they want to do
Cooperative
willing to compromise and work with others
Cynical
distrustful of the sincerity of others
Conservative
averse to change; can also refer to political affiliation
Callous
insensitive toward others
Complacent
satisfied with things as they are
Candid
truthful
Conventional
does what's acceptable and traditional
Cowardly
isn't courageous
Childish
acts young
Conformist
coventional
Cold
unemotional
Charitable
generous
Civil
polite
Cavalier
unconcerned
Contemplative
thoughtful
Clean
has a tendency to be tidy and organized
Conscientious
wants to do what's right
Competitive
wants to be the best
Cultured
refined and well-educated
Careful
avoids danger
Cruel
willfully causes others pain
Cut
endearing
Captivating
charming
Cheeky
doesn't take things too seriously
Curious
eager to learn
Conceited
excessively prideful
D
Dainty
delicate and pretty
Demanding
needy
Decisive
good at making decisions
Daring
willing to take risks
Disagreeable
unpleasant to be around
Debonair
confident and charming
Dedicated
devoted to their purpose
Dishonest
prone to lying
Devious
willing to scheme to achieve their goals
Dignified
worthy of respect
Delightful
pleasant to be around
Deceptive
lies or misleads others
Desperate
has a great desire to do something
Dependable
reliable
Decent
good
Disloyal
isn't loyal to others
Deceitful
prone to lying or misleading others
Disciplined
controlled
Dramatic
behaves theatrically
Determined
set on meeting their goals
Dutiful
obedient and responsible
Devoted
loyal
Dynamic
energetic and full of ideas
Disobedient
refuses to listen to authority
E
Energetic
active
Earnest
serious
Empathetic
easily sympathizes with and cares for others
Ethical
has strong morals
Elegant
graceful and stylish
Excitable
easily becomes excited
Even-tempered
calm
Easygoing
relaxed
Educated
well-studied and skilled
Eloquent
well-spoken
Envious
prone to jealousy
Emotional
feels things intensely
Eager
enthusiastic
Enigmatic
mysterious
Egocentric
only thinks of themself
Enchanting
charming
F
Funny
able to make people laugh
Friendly
gets along well with others
Fun-loving
enjoys having a good time
Fearless
brave and lacking fear
Fair
treats others justly
Fearful
often afraid
Fanatical
obsessively interested in something
Faithful
loyal and steadfast
Frank
open and honest
Fickle
changes their mind or interests frequently
Fortunate
lucky
Forthright
outspoken
Finicky
particular about their needs
Forgiving
lenient toward other people
Frugal
thrifty and good at saving money
Forgetful
easily forgets things
Fidgety
restless
Foolish
doesn't have good judgment
Forceful
assertive
Fashionable
stylish
Fierce
intense
Flaky
unreliable
Flexible
adapts easily to their circumstances
Free-thinking
thinks for themself and rejects accepted opinions
Formal
serious and traditional
G
Gracious
kind and courteous toward others
Gentle
kind and sensitive
Graceful
elegant
Gallant
brave
Guileless
innocent
Generous
shows kindness to others
Gifted
talented
Gleeful
joyful
Grouchy
irritable or grumpy
Genuine
honest and true to themself
Good-natured
kind and friendly
Greedy
desires wealth and power
Glamorous
beautiful and elegant
Genius
very smart
Grumpy
bad-tempered
Gullible
easily persuaded
H
Honest
truthful
Hard-working
diligent worker
Heroic
brave
Humble
modest about their success or importance
Handsome
attractive
Healthy
in good health
Helpful
willing to assist others with their needs
Happy
joyful
Haughty
arrogant
Honorable
worthy of respect
Hilarious
very funny
Hospitable
welcoming
Humorous
funny
Hateful
acts cruel toward others
High-spirited
lively and cheerful
Hyper
energetic
Hostile
unfriendly
I
Independent
doesn't depend on others
Intelligent
very smart
Impulsive
does things without thinking first
Idealistic
aims for perfection
Intuitive
follows their feelings
Intolerant
not open to other views or beliefs
Individualistic
self-reliant
Insightful
has a deep understanding of things
Impressionable
easily influenced by others
Influential
has great influence over other people
Imaginative
creative and inventive
Irrational
lacking logic or reason
Inventive
original thinker with great ideas
Inquisitive
curious
Immature
lacking emotional or intellectual development
Irritable
easily annoyed
Insecure
not confident
Immoral
doesn't conform to the standards of morality
Indulgent
overly lenient
Ignorant
lacking knowledge and awareness
Immodest
lacks humility
Innovative
good at coming up with new ideas
Irresponsible
reckless or thoughtless
Insincere
not genuine
Impatient
restless and unwilling to wait
Indecisive
has difficulty making decisions
Impassive
doesn't show much emotion
J
Joyful
happy
Jealous
envious of others
Jovial
cheerful
Jubilant
outwardly happy
Judicious
has good sense
Jolly
cheerful
Judgmental
highly critical
Jaded
unenthusiastic
Jittery
nervous
Joyless
gloomy
Just
fair-minded
Jumpy
easily frightened
K
Kind
friendly and considerate
Knowledgable
smart
Knightly
chivalrous
Kittenish
playful and lively
Kindly
warm-hearted
Klutzy
clumsy
Kingly
regal
Keen
sharp
Kind-hearted
sympathetic
L
Loyal
supportive
Lovable
charming
Lazy
unwilling to use energy
Logical
rational
Loquacious
talkative
Loving
readily shows affection
Liberal
open to new ideas; can also denote a political affiliation
Lanky
tall and thin
Likable
easy to get along with
Lonely
has no companions
Lucky
fortunate
M
Mischievous
likes to cause trouble
Mature
mentally and emotionally advanced
Meticulous
has great attention to detail
Modest
unassuming
Mannered
behaves politely
Mysteriou
difficult to understand
Moody
unpredictably emotional
Melancholic
sad
Mellow
calm
Methodical
orderly; does things in a systematic way
Malicious
intends to do harm to others
Magnanimous
generous and forgiving
Manic
frantic
Moderate
doesn't have strong views or opinions
Mean
unkind
Moralistic
makes moral judgments about others
Morbid
has an interest in disturbing subjects like death and disease
Mad
angry
Misguided
has poor judgment or reasoning
Manipulative
schemes to control others
Masculine
fitting a traditionally manly appearance or personality
Maternal
motherly
N
Noble
has high morals and personal ideals
Neat
tidy and organized
Neutral
not intense in any aspect
Noncompetitive
doesn't enjoy competing with others
Neurotic
overanxious or obsessive
Nice
kind and friendly
Neglectful
doesn't give proper attention to things
Nimble
moves quickly and lightly
Nihilistic
believes that life is meaningless
Noisy
loud
Narcissistic
has an excessive interest in themself and their appearance
Nervous
easily agitated
Needy
deprived of something
Naive
lacking experience and wisdom
Narrow-minded
not willing to listen to other opinions
O
Optimistic
hopeful about the future
Outspoken
speaks freely and directly, even if their opinions are controversial
Open-minded
willing to consider different or new ideas
Observant
quick to notice things
Opinionated
assertive in sharing their views
Old-fashioned
holds traditional values
Ordinary
normal
Outgoing
friendly
Objective
unbiased
Obsessive
easily consumed by their interests or hobbies
Open
straightforward and communicative
Ostentatious
pretentious and showy
Opportunistic
takes advantage of any chance available to them
Organized
good at keeping their space carefully arranged and tidy
Odd
unusual
Original
unique or one-of-a-kind
Obnoxious
annoying
Obedient
compliant
Overzealous
excessively passionate or energetic
P
Prim
formal and proper
Plain
simple and ordinary
Proper
behaves appropriately
Passionate
has strong feelings and beliefs
Patriotic
has a sense of pride for their country
Productive
able to produce significant results, such as in the workplace
Progressive
advocates for new ideas and reforms
Pretentious
has an elevated sense of self-importance
Proud
satisfied with their achievements and qualities
Peaceful
calm and joyful
Picky
has strong preferences and opinions
Popular
well-liked by other people
Patient
doesn't get frustrated by waiting
Paternalistic
authoritative
Perceptive
insightful
Polite
treats others kindly
Persuasive
able to convince others to agree with them
Passive
accepts what happens without actively responding
Provocative
draws strong reactions from other people
Personable
likable
Positive
optimistic
Private
prefers not to share a lot about themself with others
Pessimistic
believes the worst will happen
Pedantic
diligent and precise
Punctual
always arrives on time and meets deadlines
Presumptuous
ignores the limits of what's appropriate, such as giving unwanted advice
Puritanical
holds strictly to their morals
Playful
likes to have fun and be amused
Principled
has strong morals and ethics
Petty
childish and uncooperative
Precise
has great attention to detail
Prejudiced
dislikes or distrusts people or things based on biases against them
Persnickety
obsesses over minor details
Pleasant
likable and friendly
Paranoid
very anxious or suspicious
Protective
strives to keep their loved ones safe
Q
Quiet
not talkative or noisy
Quirky
peculiar
Quick
fast
Quizzical
amusingly odd
Quaint
old-fashioned
Quackish
pretentious
Queenly
regal
Quick-witted
quick thinker
Quibbling
argumentative
Qualified
certified or well-trained
Quarrelsome
argumentative
R
Responsible
trustworthy
Resilient
able to withstand challenges
Reserved
quiet and private
Reliable
dependable and trustworthy
Rational
able to think logically
Reasonable
fair and sensible
Realistic
able to look at things objectively
Relaxed
isn't tense or anxious
Romantic
has an idealized view of reality
Rebellious
resists authority and convention
Respectful
treats others with respect
Restless
unable to relax
Resourceful
overcomes challenges in clever ways
Resentful
holds grudges
Reflective
thoughtful
Rude
treats others disrespectfully
Reactionary
has strong, traditional beliefs
Rowdy
noisy and disorderly
S
Selfish
cares about themself more than anyone or anything else
Smart
intelligent or learned
Shy
not talkative or outgoing around strangers
Selfless
treats others generously
Studious
spends a lot of time studying or reading
Self-confident
sure of themself and their abilities
Strong
can refer to physical strength or the ability to overcome challenges
Self-disciplined
able to keep themself on task
Sarcastic
has an ironic sense of humor
Suave
charming and confident
Spontaneous
enjoys following their whims rather than planning
Self-reliant
able to fulfill their own needs
Secure
feels safe and stable
Stern
serious and strict
Successful
has achieved a lot in their life and/or career
Skillful
has a lot of skills or is an expert in their field
Stubborn
unwilling to change their mind
Secretive
likes to keep things to themself
Shallow
has little depth; superficial
Sincere
genuine and honest
Stylish
fashionable
Sane
mentally stable
Sympathetic
treats others with care and condolence
Self-aware
realistic about their own strengths and faults
Sentimental
prone to nostalgia and sadness
Sociable
friendly and outgoing
Serious
earnest and somber
Simple-minded
has low intelligence
Sophisticated
worldly and elegant
Stoic
endures challenges without showing feelings
Scholarly
well-educated; enjoys studying
Spiritual
has strong religious beliefs
Scatterbrained
forgetful and disorganized
Superficial
cares most about surface-level things like physical beauty
Scrupulous
attentive to details or careful to avoid wrongdoing
Self-sufficient
able to take care of themself without assistance
Shrewd
makes sharp judgments
Sweet
treats others nicely
Superstitious
believes in mythical things
T
Trustworthy
honest and truthful
Timid
lacking courage or confidence
Tireless
energetic
Thoughtful
deeply considers things
Tenacious
determined
Talented
skilled in a particular field
Tasteless
lacking in judgment
Thrifty
frugal; good at saving money
Tolerant
accepting of differences
Tactless
lacking in sensitivity
Thorough
does things completely and with attention to every detail
Tidy
organized and clean
Trendy
keeps up with the latest fashions
Tasteful
has good judgment and behaves appropriately
Tactical
carefully plans things
Talkative
enjoys having conversations
Tense
feels anxious or nervous rather than relaxed
Trusting
quick to believe in the sincerity of others
Tough
mentally and/or physically strong
Tacky
has poor taste
Thoughtless
doesn't think before acting or speaking
U
Understanding
able to see things from other perspectives
Unselfish
puts others before themself
Urbane
courteous and refined
Unsentimental
not prone to nostalgia
Unstable
prone to challenges or changes in mood
Uptight
strict and inflexible
Unreliable
can't be trusted to do what they say
Unpolished
lacking sophistication
Unhealthy
ill or in poor health
Upbeat
energetic
Unbiased
doesn't have prejudices
Uncouth
lacking manners and refinement
Unique
has distinctive qualities
Unfriendly
doesn't easily get along with others
Unimaginative
lacks creativity or ideas
Uncooperative
not good at working with others
V
Valiant
courageous and determined
Vivacious
lively and high-spirited
Vindictive
desires revenge
Vulnerable
in need of care and support
Volatile
unpredictable
Vain
superficial
Versatile
adapts well to change
Vulgar
inappropriate
Vicious
treats others with cruelty
Vigilant
careful
W
Witty
naturally funny
Warm
kind-hearted
Wild
acts in unexpected ways
Willful
has a stubborn sense of determination
Wise
intelligent and insightful
Wealthy
has a lot of money and other assets
Well-rounded
has a wide and varied skillset
Worldly
experienced and knowledgeable
Watchful
careful and observant
Wrathful
intensely angry
Whimsical
playfully quaint
Weak
lacking physical or mental strength
X
Xenial
hospitable
Xenophobic
dislikes people from other countries
Xenodocial
friendly to strangers
Y
Youthful
seems young
Yearnful
desirous
Yielding
gives in under pressure
Young
has lived for a short time
Z
Zany
unconventional
Zealous
passionate
Zestful
energetic
Zen
calm
Zippy
quick
Activity: Analyzing a Person's Character Traits
Humans are complex individuals, and one person can contain a wide variety of character traits. Someone can be both ambitious and fearful, for example.
To understand character traits better, you can conduct a deep dive into one character's personality and describe them using the words on our list!
Follow these steps:
Choose a character you know very well. This can be a character from a book, TV show, or movie — just be sure to choose one very familiar to you. The more you know about the character, the easier it will be for you to delve into their character traits!
Write down what you know about the character. This can include basic details about their life (their job, where they live, etc.), as well as details about their personality and behavior. Are they very social, or do they have few friends? Are they well-educated? Do they treat other people with kindness, or are they the villain of the story? Gather as many of these facts as you can for a full understanding of the character.
Match details in your description to adjectives from our list. Formulating a list of the character's traits is easy when you've already considered the details gathered in the previous step. For example, if you noted that your character has a large social circle, you can assign them character traits like "friendly" and "sociable." If the character is a graduate student, you might describe them as "scholarly" or "intelligent."
Create a word map with related adjectives. Once you have a short list of adjectives that describe the character well, you can build out a larger list by mapping out related character traits. Using the "friendly" and "sociable" example from the previous step, your map can include related traits like "outgoing," "kind," "charismatic," "talkative," and "hospitable."
Decide which adjectives are positive and negative. People are complicated, and no person or character is flawless! Acknowledging the character's faults and strengths is important to understand them better.