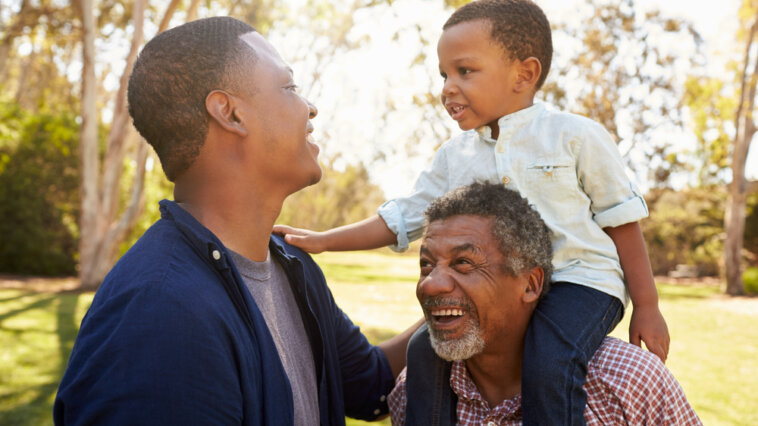 A person's name is a big part of their identity. It ties them to their family, culture, and history.[1]
From an early age, your name forms the foundation of your self-conception.[2]
In 1961, Gordon Allport, a pioneer of personality psychology, said, "The most important anchorage to our self-identity throughout life remains our own name."[2]
In turn, using a person's name during a discussion with them offers a sense of respect and consideration for the one to whom you're speaking.[3]
Everyone has their own unique combination of quirks and personality traits. Even those who share a name with their forebears will likely want to set their self apart.
Whether it's regarding yourself, a family member, or a fictional character, we provide the list of nicknames for someone who's the third in line for a family name.
You'll also find a nickname generator and tips to help you make the choice below the list.
Tertius[4]

Latin for "third"

Trey[5]

English name meaning "three"

Trip[5]

short for "triple"

Tres[5]

Spanish for "three"

Tressa[6]

meaning "third"; Cornish origin

[First name] Thrice

Triple Threat

Trinity

as in a group of three

Trice[4]

similar to "thrice," which means "three times"

Cube[4]

as in a number to the third power

Terzo[4]

Italian for "third"

Tercero[4]

Spanish for "third"

[First letter of name] 3

Troika[7]

a Russian carriage pulled by three horses

Tri

meaning "three"

Hirune[6]

meaning "trinity" or "three"; Basque origin

Idowu[6]

meaning "the third"; Nigerian origin

Ba[6]

meaning "third" or "three"; Vietnamese origin

Miki[8]

meaning "three trees together"; Japanese origin

San[8]

meaning "three"; Chinese origin

Kenzo[8]

meaning "three"; Japanese origin
Nickname Generator for the Third
How to Choose the Best Nickname for the Third
Choosing the right nickname can be a big task, especially for a family name that's been treasured through three generations.
Keep these tips in mind to help ensure you make the right choice:
Look around the world for inspiration. If you're having trouble coming up with a great nickname in English, try searching for words that are associated with "the third" in other languages. This can be especially helpful if you speak another language or if your ancestral roots are tied to a different country.
Try using your first two initials. This is a common trick used in families with junior and senior members. The older person uses the name, while the younger person takes on the initials. For example, in a family with multiple generations named "John Jones," the eldest might go by "John," and the youngest by "JJ." If you prefer to keep it in line with the title of "III," you can add the number three or "the Third" to the end to create something like "JJ3" or "JJ the Third."
Get input from the family. If the nickname is for yourself or a family member, ask those most closely related. They've likely been through this with the second person to inherit the name and may have some great advice or ideas.