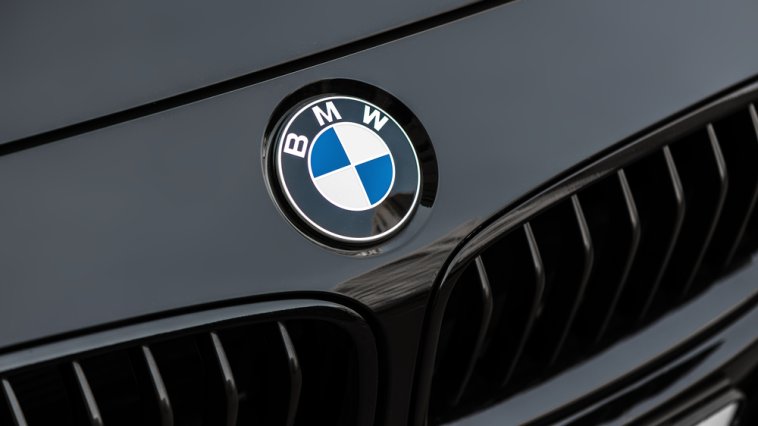 The BMW name — short for Bayerische Motoren Werke — has been around since 1917, but the company didn't become known for its cars until the late 1920s when it transitioned to automobile manufacturing.[1][2]
Through the years, BMW's vehicles have been known by many nicknames, including "beamer" or "bimmer."[3]
"Beamer" originated in the UK motorcycle racing culture, while "bimmer" originated with the Boston Chapter BMW club.[3]
BMW enthusiasts in China even adopted their own term, "bao-ma," which translates to "precious horse."[3]
Many BMW owners choose to give personal nicknames to their vehicles as well.
Below, we have the list of car names for a BMW, plus tips to help you create your own name ideas!
Beamer

Dani

for a BMW sedan

Bimmer

Tressa[4]

meaning "third" in Cornish; for a BMW M3

Xiomara

for an X series

The Beam

Bartholomew

classic name that includes the letters "b," "m," and "w"

Jerry[5]

inspired by Jerry Seinfeld, who drove a BMW in the sitcom "Seinfeld"

Bee

Savannah

for a BMW SAV

James Bond[5]

inspired by the movie character of the same name who has driven several BMW models throughout the iconic franchise

Xena

for an X series

Beatrix[6]

Cooper

for a BMW coupe

Matey

for a BMW M8

Bella[6]

The Blur[6]

Beemie

The X Factor[6]

for an X series

Xander

for an X series

Xavier

for an X series

Xyla

for an X series

William Beam

can be abbreviated as "Wm. Beam" or "WMB" (BMW backwards)
BMW Car Name Generator
How to Create Your Own Car Names for a BMW
Choosing a car name is personal. The name should reflect your interests and your specific vehicle.
Keep these tips in mind to create more car name options for your BMW:
Make a list of your favorite things about your car. Do you love taking long road trips in your car, or is it a reliable commuter vehicle? Do you love its sunroof or leather seats? List your favorite things about the vehicle, then think of some related names that might work for you. Using the sunroof example, you could name your car "Sunny" or "Shiner" to remind you of how the sunlight shines through during a beautiful drive.
Think of your BMW's characteristics. You can choose a name based on your car's color, year, customizations, or other characteristics. These can be easy starting points to get ideas flowing, allowing you to create a short list of options.
Make a play on or get inspiration from the model name. BMW tends to use pretty simple model names for its vehicles, but you can still get inspiration from that name for your car name. For example, "The X Factor" will work for any X series model, as noted in our list. Or, you could choose a name that starts with "X," such as "Xander" or "Xiomara."
Get inspiration from popular culture. BMWs have appeared in various films and TV shows, including "Seinfeld" (as mentioned in our list). If you have a favorite movie or series that features a BMW, use a character name or a place name from the show to inspire your car name.