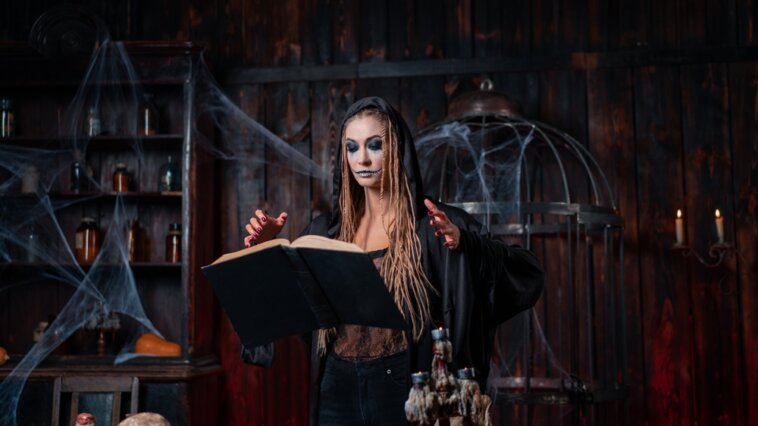 Since ancient times, humans have attempted to communicate with the departed.[1][2]
Usually, the goal is to gain some insight into the future or get help from the spirits.[1][2]
"Necromancy," as this practice is known, was common among Assyrians, Babylonians, Egyptians, Greeks, Romans, Etruscans, and Europeans — though it eventually became associated with dark magic and was condemned by the church in medieval times.[2]
A variety of games include necromancer characters, either playable or crucial to the story.
Some of the most famous examples are Lady Comstock from "Bioshock Infinite" and the title character from "Iratus."[3]
Games like Elder Scrolls Online,[4] Diablo,[5] and even tabletop games like Dungeons & Dragons[6] include necromancers.
When playing a game with necromancer characters you can customize, choosing names is a fun way to make the game more personal and enhance your immersion into the game's world.
Below, we have the list of cool and funny necromancer names (for male or female characters) plus tips for choosing the perfect name.
We also have a name generator below the list to help you find even more options.
Necromancer Name Generator
How to Choose a Good Necromancer Name
The right name for your necromancer will depend on what you want the name to convey, as well as the types of names your game allows.
Keep these tips in mind when choosing your name:
Use words associated with skeletons and spirits. Getting inspiration from the practice of necromancy is an easy way to name your character. Names like these can be funny or spooky — you'll need to decide which tone you want to convey — but they're guaranteed to match the character's purpose in the game.
Consider the lore. While punny names based on the word "necromancer" can be great, choosing names based on the game's lore can also provide a lot of cool options. For example, if you're playing a game that incorporates Greek mythology, you might want to choose a traditional Greek name.
Follow the game's naming conventions. Necromancers appear in a variety of games, each with their own naming rules like character limits and forbidden words. Be sure to check the rules before compiling a list of the best name options, so you don't end up with a favorite option you can't use.