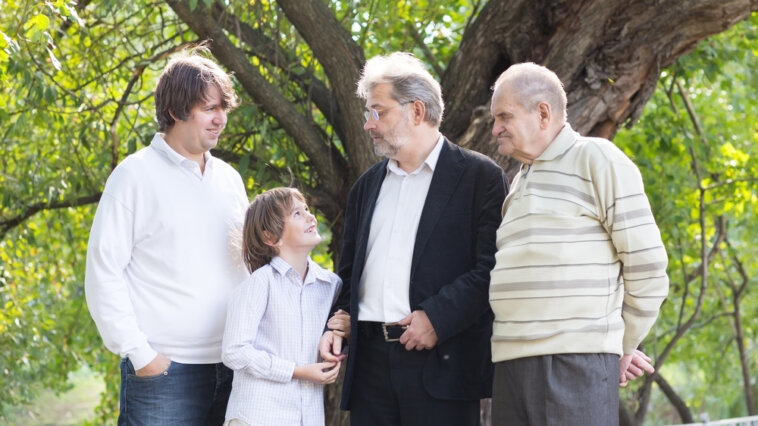 The practice of using a surname began around the 11th century among aristocratic families and in large cities.[1]
The purpose was generally either for prestige or to make handling official matters easier.[1]
By the 20th century, the tradition of using a family name had become common around the world.[1]
Today, genealogy is one of the most popular hobbies in the U.S. It's become a billion-dollar industry involving TV shows, countless books, and at-home DNA tests to learn more about your ancestry.[2]
Many universities even offer genealogical classes to students.[3][4]
If you're the fourth in line for a family name, your name is a reflection of your heritage — something to learn from and carry with pride. However, you may be looking for a way to set yourself apart from your forebears.
If you're the third, you might also want to choose a special nickname for your child.
Here, you'll find the list of nicknames for a fourth.
We also provide a nickname generator and ways to create your own nickname ideas below the list.
Shilo[5]

meaning "fourth son"; Japanese origin

Dru[6]

as in qua'dru'ple

Q[6]

short for "quad"

Quad

Delta

fourth letter in the Greek alphabet

Quade

Cuatro

Spanish for "four"

Ford[7]

similar to "fourth"

Quarter

Big Four

Four Bit

Ivy[6]

as in "IV," the Roman numeral for four

Fyra[6]

Swedish for "four"

Clover[7]

in reference to a four-leaf clover

Four Square

Tetra/Tetrad

meaning four parts or a group of four

Fodjour[5]

meaning "fourth born"; Ghanaian origin

Fourest

four + forest

Four Score
"The Fourth" Nickname Generator
How to Create Your Own Nicknames for the Fourth
Creating a nickname for the fourth can be challenging, considering the limited words related to the number four. However, there are ways to expand your options.
Try these ideas for simple ways to create new nicknames unique to you:
Take inspiration from your ancestors. If your ancestors lived in a different country, look for words associated with "fourth" in their native language or unique words from their time period. If your family had a nickname for your grandfather or great-grandfather in their youth, you could also repurpose that name.
Use your initials. Try saying your initials out loud to see if they have a nice ring to them. If so, try combining them with "Four" or "the Fourth" for a unique nickname that maintains your identity as the fourth in line.
Take inspiration from famous quartets. For example, if you have a favorite band with four members, such as The Beatles or The Doors, you may want to create a nickname that will remind you of them. This could be a variation of a member's name, the band name itself, or keywords associated with their music.
Does your name have any common nicknames? This is a way to keep your name but make it your own. For example, if your name was "Michael," you could choose to be called "Mick," Mitch," "Mike," or "Mikey."