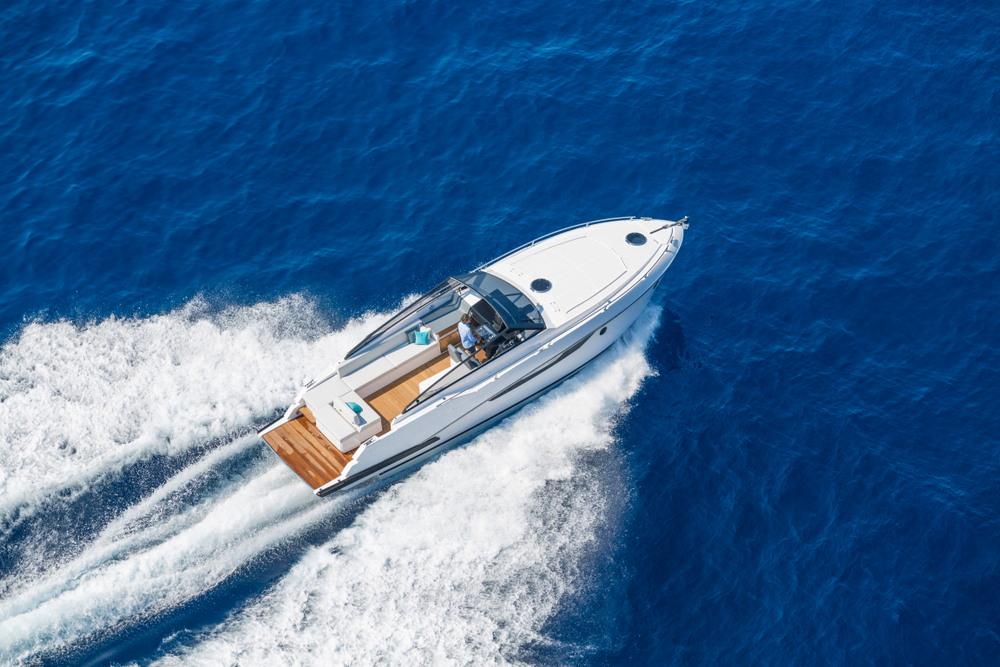 There are endless possibilities when it comes to choosing a Hawaii-inspired name for your boat!
You can choose a relaxing name that brings to mind a peaceful island sailing trip, something humorous, or even a name that is an "inside joke" between you and your family or friends.
If you don't find a name on our list that suits your boat, check out our suggestions after the list to help you create your own.
Nau Wale No:
meaning "just for you"
Paradise Bound
Mau Loa Paradise:
meaning "forever paradise"
Island Bliss
A Hui Huo Kakou:
meaning "until we meet again"
Contentment Found
E Komo Mai!:
meaning "Welcome!"
Makai:
meaning "toward the sea"
Palena 'Ole:
meaning "limitless"
Hana Hou:
meaning "one more time"
Pau Hana:
meaning "happy hour"
Kapu:
meaning "sacred"
Mermaid's Lair
Kaikamahine O Ke Kai:
meaning "daughter of the sea"
Moku Pua:
meaning "island flower"
Over the Hawaiian Moon
Makaha Mermaid:
meaning "ferocious"
Plumeria Paradise
The Aloha Life
Idyllic Sails
Moana Ali'i:
meaning "ocean royalty"
Our Utopia
Moment of Bliss
Maka Koa Mermaid:
meaning "strong"
The Green Sea Turtle
Mahina:
moon
Hibiscus Happiness
Holokahiki:
sailing to foreign lands
Kauai Splash
Ho'omau:
meaning "steady as you go"
Hula on the Waves
The Big Aloha
Enchanted in Paradise
Blissful Days
Hokulani:
meaning "divine star"
Euphoria Sunrise
Kai:
meaning "from the sea"
Sunset Sails
Ho'omakaukau:
meaning "get ready"
MaiKa'i:
meaning "well done" or "excellent"
Kilo Hoku:
meaning "star gazer"
Kapena Aukai:
meaning "captain of the seas"
Island Breakthrough
Aloha Innovation
Kalei:
meaning "happiness"
Only a Dream
Hikialani:
meaning "looking at heaven"
Island Fever
Maui Moonbow
Kalani:
meaning "of the heavens"
The Aloha Attitude
My Mahina:
meaning "moon"
Howzit?:
Hawaiian slang for "how are you?"
Aolani:
meaning "heavenly"
Wahine Kai:
meaning "sea woman"
Honu Hau'Oli:
meaning "happy turtle"
Akela Sails:
meaning "graceful"
Hani Place:
meaning "happy"
Maka Koa Mermaid:
meaning "fierce mermaid"
Iolana:
meaning "soaring bird"
Kahula Sunset:
meaning "dancing sunset"
Lanakila:
meaning "victory"
Kealamauloa:
meaning "eternal path"
Makamae:
meaning "my precious"
Nohea:
meaning "beautiful"
Ululani:
meaning "divine inspiration"
Malie:
meaning "serene"
Nalani:
meaning "quiet skies"
Momilani:
meaning "pearl from heaven"
Tips for Creating a Hawaiian Boat Name
Boating in Hawaii evokes mental images of peace and paradise. Total relaxation awaits boaters off the shores of Hawaii.
If you are lucky enough to have a boat in Hawaii, or just want your boat name to reflect the Hawaiian spirit, keep the following tips in mind:
Image the feelings that boating in Hawaii creates. Think of the perfect word or group of words to describe your mood as you traverse the seas in Hawaii. Just thinking of the word may put you in a great mood, and it might just be the perfect boat name!
Translate words and phrases into Hawaiian. Meaningful words and/or phrases make great boat names in general. You may want to use the Hawaiian translation of a favorite word or phrase to name your Hawaiian boat. Get a Hawaiian language dictionary or use an online translation tool to find the perfect option.
Check out the other boats. You may find just the inspiration you were looking for by reading other boat names. You can choose a similar name to those you find or pick a name that is completely the opposite and unique.