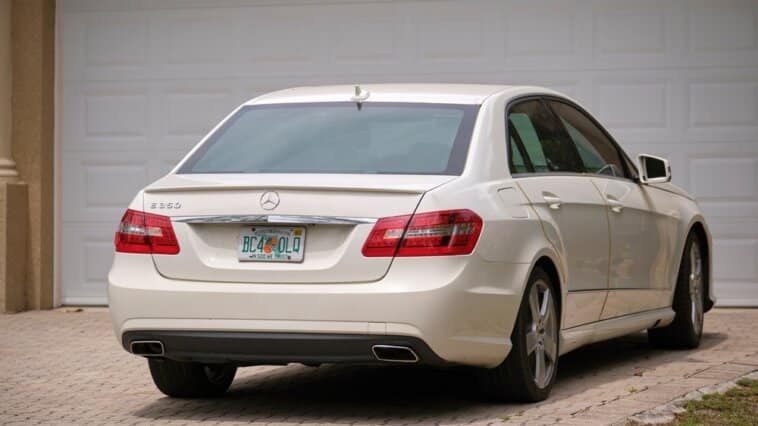 More than half of the adults in the U.S. consider religion to be very important to them, while about nine in 10 believe in God or another higher power.[1]
Studies show that religion provides structure, understanding, and meaning in a person's day-to-day life.[2]
This can be especially true for those who have experienced severe illness or high stress. For example, cancer survivors who have daily spiritual experiences also generally have improved life satisfaction.[3]
Daily prayer and religious practice can help you create social connections, find a sense of belonging, cope with life's challenges, and give you guidelines to live by.[4]
You might even want to integrate your religion into minor parts of your everyday life — like choosing a spiritual name for your car!
No matter your religious affiliation or whether you drive a motorcycle, sedan, truck, or full-size SUV, you'll find the list of spiritual names for vehicles below.
You can find more ideas using our name generator below, or try our tips below the generator to help you choose the right name.
John

an apostle of Jesus Christ[1]

Mystique

an aura of mystery and reverence

Faith

Chariot of Fire

Gabriel

as in the archangel Gabriel; a heavenly messenger in the Bible[1]

Prayer Mobile

Hope

Bhakti

term in Hinduism meaning devotion[1]

Esther

from the Bible; a woman who risked her life to save the Jewish people[1]

Charm

used in many religions for things such as luck, healing, and protection

Destiny

Purity

Bliss

perfect happiness

Halo

Love

Wanderer

Serephim

angelic being

Holy Roller

Rachel

wife of Jacob and mother of Joseph and Benjamin in the Bible[1]

Virtue

Rosary

prayer beads[1]

Angel

3:16

as in John 3:16

Spirit

David

from the story of David and Goliath in the Bible

Eternity

Saint [car model]

Guardian

Zen

a state of calm or mediation

Nirvana

term used in Buddhism; a transcendent, heavenly state[1]

Glory

Karma

term used in Hinduism and Buddhism; the belief that our actions directly impact our future lives, good or bad[1]

Peter

one of Jesus Christ's first apostles[1]

Divinity

having divine or God-like qualities

Warrior

Joy

Aura

the feelings or qualities emanating from someone

Ruth

from the Bible; stayed true to her mother-in-law, as well as her mother-in-law's religion and people following her husband's death[1]

Star

as in the Star of David, recognized in Jewish and Judaism faiths

Celestial

related to the heavens

Dawn

Matthew

an apostle of Jesus Christ[1]

Thomas

an apostle of Jesus Christ[1]

James

an apostle of Jesus Christ[1]

Bethlehem

Jesus Christ's birthplace[1]

Wise [Man/Woman]

as in the wise men who came to see Jesus Christ when he was born

Mary

Jesus Christ's mother[1]

Joseph

the man who served as Jesus Christ's earthly father[1]

Moroni

chief captain of the Nephites in the Book of Mormon[1]

Rebekah

wife of Isaac and mother of Jacob and Esau in the Bible[1]

Teresa

as in Mother Teresa; Catholic nun known for her charity work and selflessness[1]

Gandhi

as in Mahatma Gandhi; Hindu leader in the movement against British control in India[1]

Samuel

Levite prophet in the Bible[1]

Isaiah

Israelite prophet who wrote the book of Isaiah in the Bible[1]

Moses

prophet in the Bible known for parting the Red Sea and freeing the Israelites from the Egyptians[1]

Abraham

prophet in the Bible known for his unwavering faith and obedience[1]

Ashoka

as in "Ashoka the Great"; ruler of the Maurya dynasty known for his dedication to Buddhism[1]

Muhammad

Islamic prophet known for receiving visions and revelations[1]

Sariah

wife of Lehi and mother of Laman, Lemuel, Samuel, and Nephi in the Book of Mormon[1]

Noah

from the story of "Noah's Ark" in the Bible

Daniel

from the story "Daniel and the Lions' Den" in the Bible

Bali

an Indonesian province known for its thousands of Hindu temples[1]

Nephi

a prophet in the Book of Mormon after whom the Nephites were named[1]

Alma

Book of Mormon prophet known for changing his ways[1]

Namaste

greeting offering respect and reverence

Journey

The Awakener

Good Samaritan

Atonio

atone + Antonio

Ankh

Egyptian symbol of eternal life[1]

Kneel

as in kneeling during prayer; alternate spelling of "Neil"

Infinity

never-ending

Patience

Sweetness

Talisman

an object believed to bring good fortune and protection from evil

Alpha

meaning "the beginning"; used by Christians in combination with "Omega" to describe Jesus Christ[1]

Omega

meaning "the end"; used by Christians in combination with "Alpha" to describe Jesus Christ[1]

Legacy

Legend

Light

as in the light of Christ

Bishop

Comfort

Wisdom
Spiritual Car Name Generator
How to Choose Your Spiritual Car Name
It's natural to feel an attachment to your car. You rely on it to get you safely to your destinations and grow accustomed to its unique characteristics.
It can be hard to decide on the right name for your trusty machine, especially when it's meant to be spiritually meaningful.
Here, you'll find tips on how to choose the right spiritual name for your car:
What inspires you? Reflect on the names of people who inspire you and whether they might be a good fit for your car. If a spiritual quality sticks out to you as something you'd like to focus on more — like "Virtue," "Zen," or "Joy" — it could be the right name for your car.
Consider spiritual leaders past and present. You might choose to name your car after someone you look up to who doesn't appear on our list, such as a pastor you admire or a famous historical figure linked with your religion. This will help you to stay spiritually focused each time you remember who inspired the name.
Decide whether you want a masculine, feminine, or neutral name. Making this decision will help narrow down your name choices since you can easily eliminate options that don't fit.
Choose a few favorites and try them out on your car. If you've got it down to a few top choices, consider each one while sitting inside your vehicle to see if one sticks out above the rest.