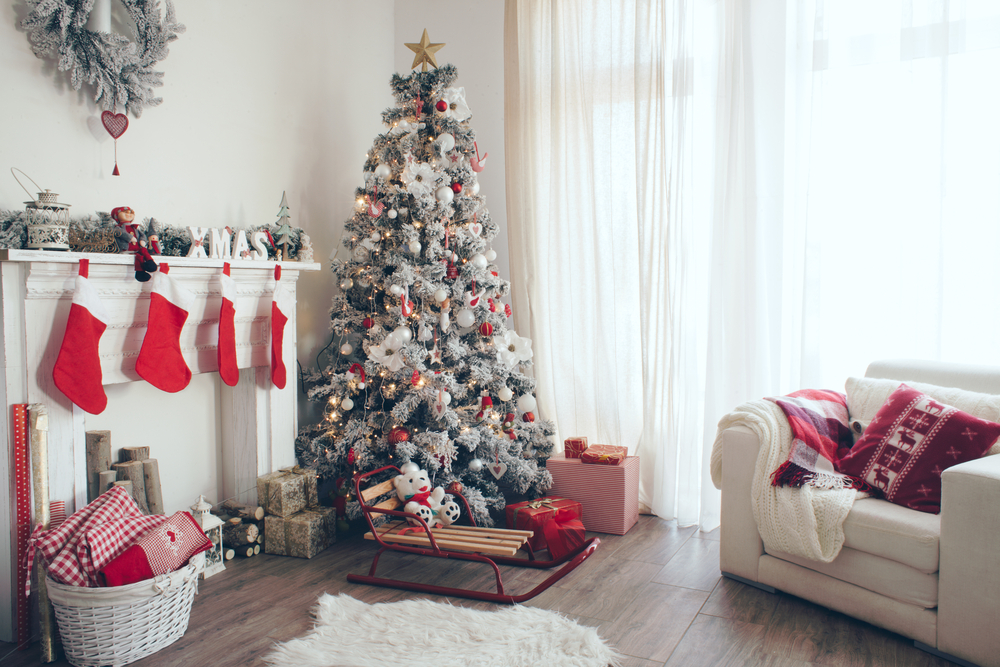 A simple three-letter word like elf or nine-letter word like Bethlehem can immediately bring to mind the sights, sounds, and feelings of Christmas.
Even in the summer, single words have the power to evoke special memories, especially when it comes to yearly holidays.
Below, we have compiled a list of words that come to mind at Christmas (sorted by the number of letters). Scroll past the list for a Christmas-related activity!
Three-Letter Christmas Words
God
Elf
Cap
Eat
Ask
Eve:
the night before Christmas
Pew
Bow
Ate
Box
Awe
Fig
Nap
Lap
Fly
Tag
Fun
New
Got
Nod
Fir:
type of tree
Ice
Toy
Pie
Red
Ham
Ivy
Inn
Joy
Kin
Four-Letter Christmas Words
Baby
Holy
Game
Host
Call
King
Lord
Busy
Hung
Love
Gift
Calm
Home
Pray
Mass
Bell
Card
Gave
Born
Gold
Hark
Care
Good
Help
Book
Hang
Bows
Cozy
Star
Magi:
the three kings
Tree
Snow
Kiss:
under the mistletoe
Sing
See more options in our complete list of four-letter Christmas words.
Five-Letter Christmas Words
Bells
Cards
Boots
Elves
Birth
Merry
Grace
Feast
Aroma
Green
Jesus
Faith
Hymns
Music
Share
Peace
Jolly
Honor
Myrrh
Sales
Praise
Serve
Unity
Six-Letter Christmas Words
Angels
Belief
Advent
Grinch
Eggnog
Baking
Gloves
Events
Giving
Buying
Gather
Prayer
Lights
Season
Infant
Nutmeg
Parade
Sacred
Tinsel
Winter
Unwrap
Wreath
Seven-Letter Christmas Words
Festive
Antlers
Believe
Goodies
Angelic
Blitzen
Excited
Deliver
Garland
Cookies
Embrace
Candles
Blessed
Glitter
Mittens
Scarves
Rejoice
Helping
Icicles
Rituals
Magical
Rooftop
Newborn
Prancer
Sparkle
Rudolph
Scrooge
Toyland
Worship
Eight-Letter Christmas Words
December
Assemble
Blessing
Stuffing
Decorate
Folklore
Dressing
Greenery
Heavenly
Libation:
holiday drinks
Kindness
Laughter
Memories
Nativity
Occasion
Packages
Shepherd
Reunions
Snowfall
Trinkets
Wrapping
Exchange
Nine-Letter Christmas Words
Bethlehem
Decorated
Blessings
Greetings
Fruitcake
Mincemeat
Fireplace
Incarnate
Gratitude
Innocence
Mistletoe
Ornaments
Nostalgia
Partridge
Snowflake
Reverence
Trimmings
Snowbound
Tradition
Unselfish
Ten-Letter Christmas Words
Fellowship
Illuminate
Jubilation
Indulgence
Neighborly
Luminosity:
Christmas lights
Meaningful
Peppermint
Nutcracker
Observance
Poinsettia
Reflection
Sentimental
Triumphant
Snowflakes
Tannenbaum:
fir Christmas tree
Eleven-Letter Christmas Words
Decorations
Gingerbread
Hospitality
Invitations
Preparation
Reciprocity
Sleighbells
For more Christmas words and phrases, see our alphabetical list of more than 400 Christmas-related terms.
Activity: Exploring Christmas Folklore and Traditions
We're all familiar with the basic story of Santa Claus, but there is a lot of other folklore related to Christmas worldwide.
For a fun activity other than singing carols and decking the halls, explore international Christmas folklore!
This activity works best with a group of family or friends. Have each person choose a country that celebrates Christmas, such as Mexico, Germany, Romania, Iceland, or Malta. Look into whether that country has any Christmas-related folklore or legends.
You can also look into that country's Christmas traditions, such as the types of festivals it holds (if any), how families decorate their homes, and what food is traditionally served at Christmas.
No one wants to do homework for the holiday season, so you don't have to research rigorously. A quick web search or Wikipedia browse will bring you plenty of information about worldwide Christmas traditions.
Share your findings with the group, or for an added interactive element, bring one of that country's traditions to life!
You can make one of the typical Christmas dishes from the country you choose, turn off the lights and share the spooky story of a Christmas monster, or follow a unique gift exchange tradition like Iceland's Jolabokaflod (a Christmas book exchange).