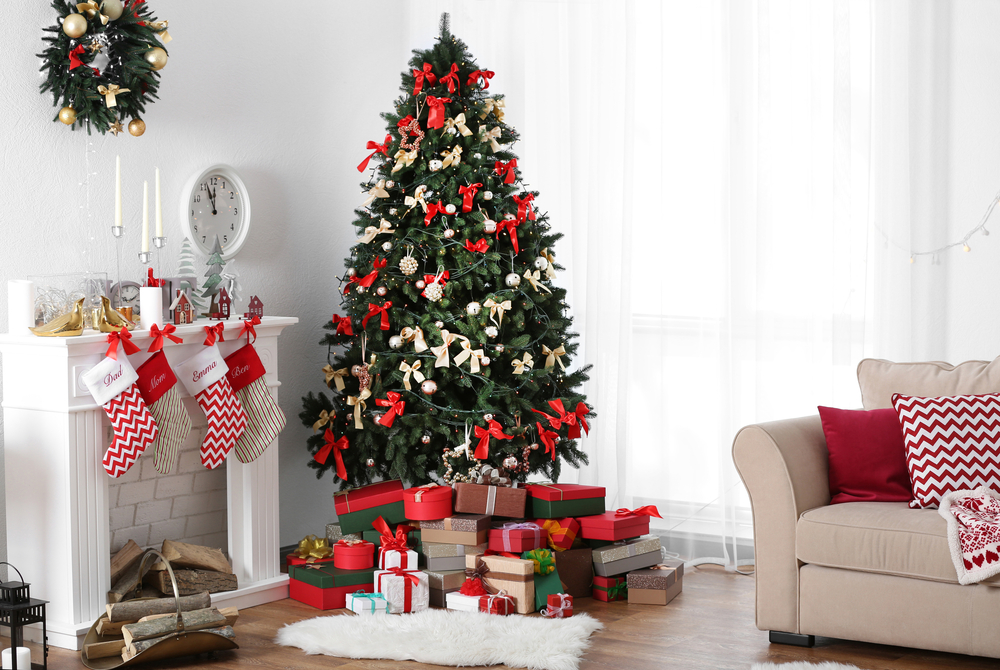 Below, you'll find over 70 Christmas words and phrases that start with the letter C.
Scroll past the list for a fun Christmas activity you can do with your family!
Cookies

served on Christmas and left out for Santa

Cake

Celestial

Christmas tree

Carols

Candy cane

Christmas movies

Christmas morning

Cindy-Lou Who

a character from How the Grinch Stole Christmas! by Dr. Seuss

Communion

Candy

Chestnuts

referenced in "The Christmas Song"

Celebrate

Christmas gift exchange

Celebration

Crowds

Comet

a character from Rudolph the Red-Nosed Reindeer

Customs

traditions

Consumerism

focus on buying Christmas gifts

Christmas Eve

Christmas gifts

Christmas crackers

table decoration that contains a small gift

Christmas presents

Christmas stories

Christ Child

Jesus

Chimney

how Santa gets into a house

Coal

left in a bad child's stocking

Christmas Day

Church

Cranberries

Cooking

Comfort and joy

referenced in "God Rest Ye Merry Gentlemen"

Cheer

Camels

from the nativity scene

Carolers

Christmas carol singers

Candles

placed in windows as decorations

Cards

Calling birds

referenced in "The Twelve Days of Christmas"

Ceremonies

Cinnamon

Creche

model nativity scene

Christmas lights

Cranberry sauce

side dish served at traditional Christmas dinners

Cloves

spice used in holiday dishes

Charity

Community

Christmas songs

Christmas parties

Cupid

a character from Rudolph the Red-Nosed Reindeer

Christmas sweaters

Christmas elves

Santa's helpers

Christmas pudding

Congeniality

warm and friendly attitude

Christmas socks

Cozy

Chocolate

Christmas past

a spirit from A Christmas Carol

Chapel

Cathedral

Christmas future

a spirit from A Christmas Carol

Carolling

Camaraderie

friendship

Choir

Christmas Mass

church service

Cheerfulness

Children

Compassion

Chilly weather

Cider

Cocoa

Candlelight

Commercialism

companies profiting from holiday shopping

Confections

sweets served at Christmas meals
Activity: Candy Cane Crafts
Candy canes are more than just a sweet and minty treat you eat around Christmas. You can use them to make edible stocking stuffers, party favors, or ornaments!
Consider the following uses for your extra candy canes:
Place markers: If you're hosting a large Christmas dinner, wrap each napkin in red and white ribbon with a name tag. Tuck a candy cane under the ribbon for a cute and festive place marker.
Candy cane tree: You'll need a lot of candy canes for this one, but it makes a pretty table decoration for your holiday parties! Place candy canes upright, but upside down, and tape them together in a circle. Make several layers like this — each circle smaller than the next. Stack them together into a tree shape and top with a tiny star or angel!
Candy cane sleighs: As a party favor, place two candy canes with the curve facing up. Connect the two candy canes with a small piece of cardboard or a wide candy (like a Kit Kat) to create your base. Stack smaller, wrapped candy on top of the base, and gift each guest a yummy, sweet "sleigh."
Candy cane Rudolph: Add googly eyes, a red pom-pom nose, and brown pipe cleaner antlers to a candy cane for a cute stocking stuffer or ornament.