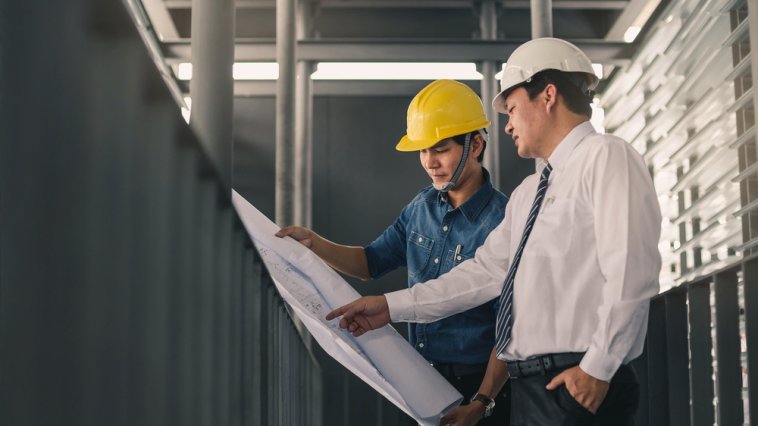 Did you know Mount Everest was named after an engineer?
George Everest was a British Empire surveyor who made significant contributions in calculating the measurement of the Indian Meridian Arc.[1]
Engineers are responsible for some of the most exciting and useful things in the world.
From water slides and rollercoasters to safety equipment and life-saving devices, engineering design and functionality are part of our everyday life.[1][2]
They create blueprints, construct, and maintain structures and systems both large and small.
Skyscrapers and space shuttles are both prime examples of the modern marvels engineers play a key role in producing.[3]
Below, you'll find the list of engineer nicknames. We also share a few ideas for creating your own!
Engi-nerd

engineer + nerd

Arch Enemy

Ground Zero

Robo-[Man/Woman]

Nailed It!

Mechanical Mastermind

Structural Wizard

Truss Titan

Code Wiz[4]

Runtime Terror[4]

as in runtime error

Case Cracker

Ninjaneer

ninja + engineer

[Man/Woman] of Steel

Cyber Expert

Lab Zeppelin

as in Led Zeppelin

Nut Job

Iron Man

Auto

Mecha Master

Thermal Reactor

Gear Boxer

Arch Analyst

Tech Beast[4]

Code Breaker[4]

Megatech[4]

Link[4]

Tesla[4]

Archimedes

famous Greek engineer

Da Vinci

surname of Leonardo Da Vinci

The Creator

Pro Builder

Nuts and Bolts[5]

Electro-infinity[5]

Orchestrator

Total Precision

Alpha Innovator

Clank

Aerospace

Cyborg

The Tool Fool

Generator
Engineer Nickname Generator
How to Create Your Own Engineer Nicknames
Engineers are amazing! They're imaginative, intelligent, and unstoppable.
If you prefer to come up with your own creative nickname, keep these tips in mind to help you along the way:
Use their inspiration for your inspiration. What inspired them to become an engineer? Whether it was someone they admire, a useful invention, or a famous building, the name or title associated with this motivational factor could be part of their nickname. For example, if they most admire The Gateway Arch in St. Louis, you might call them "St. Louie" or "Arch Deco," as in art deco.
What type of engineering do they specialize in? Chemical? Electrical? Mechanical? Whatever their specialty, create a list of words associated with this field of engineering and get creative. You might use one or two to create a pun or rhyming nickname.
Add some of their personality. If the engineer in question is hilarious, make sure their nickname is upbeat and/or comical. If they love to travel, think of exotic places and words to tie in with the name. Or if they're all business and professionalism, give them a nickname to match.