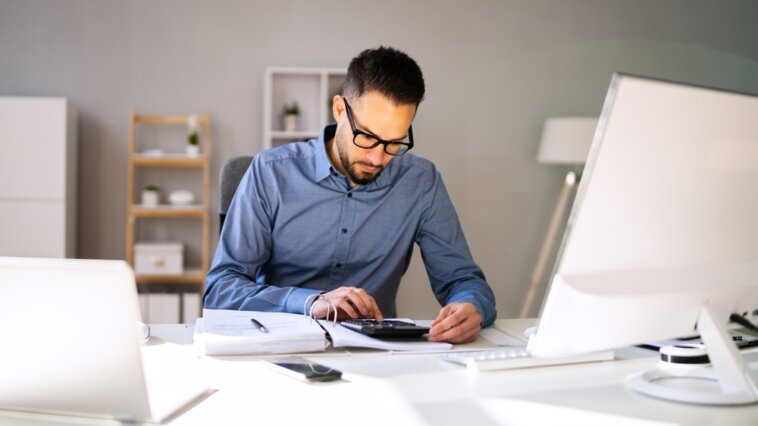 Accounting is one of the top professions in the U.S. — there are about 1.3 million accountants and auditors nationwide.[1]
On November 10th, accountants have the opportunity to celebrate their field. The day is known as International Accounting Day.[2]
The date was chosen in honor of Luca Bartolomeo de Pacioli, a Venetian mathematician who created the earliest publication of bookkeeping practices.[2][3]
"Suma de Arithmetica, Gemoetria, Proprtioni et Proportionalita" was first published in Venice in 1494, earning Luca the nickname "Father of Accounting."[4]
Today, accountants are known for their problem-solving skills. In fact, many report that it's their favorite part of the job.[5]
If you're looking for a great nickname for an accountant, you've come to the right place!
Below, you'll find the list of nicknames for accountants, as well as a nickname generator and tips for making the final choice.
LIFO the Party

inspired by the "last in, first out" accounting method

Ace of Accounting

Count Mathula

a play on "Count Dracula"

Math Magician

Tax-manian Devil[6]

a play on "Tasmanian devil"

Audit Avenger[6]

Tax Titan[6]

Counting Countess[7]

Math and Body Works

a play on "Bath & Body Works"; for an accountant who always smells good

Grapes of Math

a play on "The Grapes of Wrath"

Mathkateer

a play on "musketeer"

Fiscal Falcon[6]

Budget Buccaneer[6]

Cash Flow Crusader[6]

Deduction Detective[6]

Number Cruncher

Captain Calculator

Bean Counter[7]

Accountaholic[7]

The Reckoner

The Number Collector

Tax Attack

Credit Crusader[6]

Gaap Attack

Public Service Accountant

a play on "public service announcement"

Numbers Master

The Balancer

[Prince/Princess] of Profits

Mathlete

Number Ninja

Graph Guru

Accuracy Alpha

The Puzzler

Journal Junkie[7]

Finance Guru[6]

Auditaholic[6]

CPA Cowboy[6]

[Prince/Princess] of Processing[6]

Oddball

Boss of the Books

Debt Dealer
Accountant Nickname Generator
How to Choose the Perfect Nicknames for Accountants
When choosing a nickname for yourself or an accountant you know, you'll want to take your time and make sure it's one the receiver will be happy with long term.
Here, we provide tips to keep in mind when narrowing down your top picks.
Consider a nickname you can add to their name. You may want to add a nickname to the accountant's first or last name. With a first name, you could create something like "Jane the Puzzler" or "Number Ninja Benny." If their surname is Smith, you could nickname them "Mathkateer Smith" or "Gaap Attack Smith."
Does the accountant have a special interest? Keeping this in mind may help narrow down the choices. For example, if the accountant in mind loves the sea, they would likely appreciate a nickname like "Captain Calculator" or "Budget Buccaneer." You could also try combining hobbies or interests of theirs with a name from our list.
Consider nicknames fit for the accountant's specialty. There are all sorts of jobs in the world of accounting. Keep their chosen field or their favorite part of the job in mind to help narrow it down to a few choices. An example might be "Tax Attack" for someone who works primarily on taxes or "Graph Guru" for someone who's frequently creating and/or presenting graphs and charts.