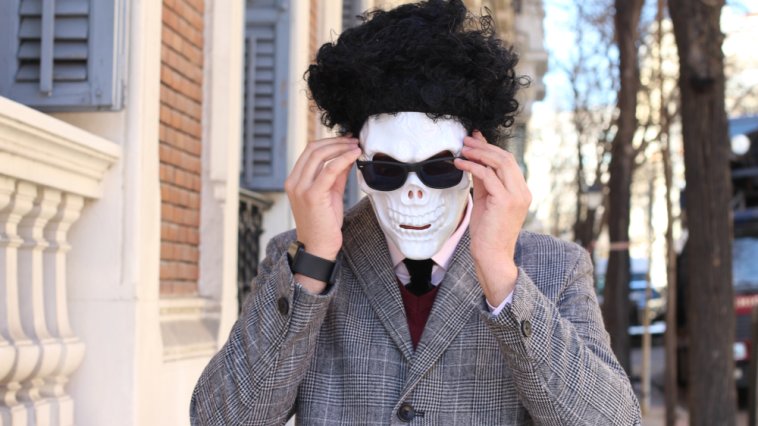 Have you ever thought it would be fun to give yourself a new name? Aliases are alternate names people use in place of their legal birth name.[1]
Many musicians and actors choose an alias that's more marketable than their legal name or use one for the sake of privacy.[1]
It's also common for writers to use an alias, or pen name, when publishing.[1]
There's no limit to the reasons for coming up with an alias, from gaming to street code names to online chatrooms!
Whether you're a gamer looking for a username, a rising star, or you're simply looking to change things up, we have the list of 60+ funny alias names below. We also offer ideas for how to create one on your own.
Count Swagula[2]

Birdie

Skip

Casanova[2]

Kitty Purry

a play on "Katy Perry"

Destiny A. Waits

"destiny awaits"

Phoenix

Scout

Ace

Adam Ant

Hawk Eye

Shaquille Oatmeal[2]

a play on "Shaquille O'Neal"

Mary Kris Mass

"Merry Christmas"

Alice N. Wonderland

Bonnie Ann Clyde[3]

"Bonnie and Clyde"

Bill Board[3]

Constance Noring[3]

"constant snoring"

Chris P. Bacon[3]

"crispy bacon"

Dan D. Lyons[3]

"dandelions"

Ted E. Bare[3]

"teddy bear"

Hoagie

Manny Moore

Al E. Gator[4]

"alligator"

Winter Star

Lucky

Jett Black

Crystal Ball[4]

Jack Pott[4]

"jackpot"

Ranger

Joe King[4]

"joking"

Justin Thyme[4]

"just in time"

Trixie

Onyx

Shirley U. Care[4]

"surely you care"

Max E. Mumm[4]

"maximum"

Upton O. Goode[4]

"up to no good"

Felix Cited[4]

"feel excited"

Cobra

Richochet

Robin Hood

Candace Spencer[3]

"can dispenser"

Charity Case[3]

Chip Monk[3]

"chipmunk"

Otto Parts

"auto parts"

Chief

Bark Twain

a play on "Mark Twain"

Doc

Crawler

Lancer

Pixie Dust[2]

Don Key[3]

"donkey"

Herb Farmer[3]

Holly Wood[3]

Kerry Oki[3]

"karaoke"

Marsha Mellow[3]

"marshmallow"

Harry Poppins[2]

a play on "Mary Poppins"

Indigo

Kandy Kane

Anita Job[3]

"I need a job"

Anita Knapp[3]

"I need a nap"

Art Major[3]

Bubba

Jade Iris

Cliff Hanger

Lavender Fields

Ila B. Frank

"I'll be frank"

Dottie
Funny Alias Name Generator
How to Create Your Own Funny Alias Names
Finding the perfect alias should be fun! If you prefer to come up with your own, make sure to take your time and go with the one you'll be happy with long-term.
You'll find more helpful tips for creating your own funny alias below:
Keep the audience/your associates in mind. When creating a funny alias, make sure it's appropriate for those with whom you'll be sharing it. For example, a stage alias generally needs to be suitable for audience members of any age. Additionally, many games and websites have words you aren't allowed to use in the name, so keep that in mind.
Use funny pet names. It's common to give pets funny names like "Jaws," "Bamboo," or "Nacho." You might try thinking of or searching for funny pet names and pick a few you wouldn't mind giving to yourself. Say each one out loud while looking at yourself in a mirror to see if one's right for you.
Take inspiration from your favorite place. This is ideal if you're starting over in a new place and feeling a bit homesick for what you left behind. First, make a list of all the things that remind you of the place you're thinking of, whether it's a town, a country, a friend's house, or a place of business. Now consider what words and associations — or even the place itself — might work best for your alias.