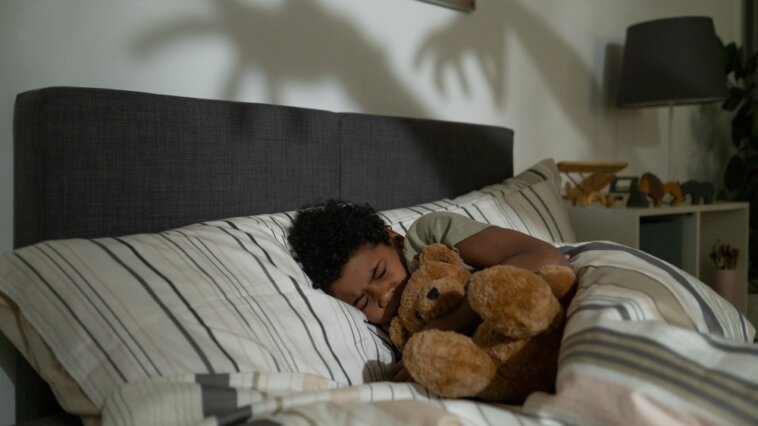 Dreams are a mysterious invention of the human brain, and for centuries, people have sought to explain them — especially the bad dreams.
In the late 18th century, nightmares were thought of as a disease and were defined by feeling as though there was a heavy weight on you while sleeping.[1]
In earlier centuries, that weight was sometimes interpreted as a demon sitting on your chest while you slept and causing frightening dreams.[2]
We understand a lot more about dreams today, with scientists attributing them to regular brain activity, such as processing memories and stress.[1]
However, our knowledge doesn't make nightmares any less scary. For those who enjoy being scared, there are countless horror films and books about nightmares to keep you up at night, such as "The Babadook" and "Last Night In Soho."[3]
Whether you're playing as a nightmarish figure in a game or naming a character in your latest script or novel, we have the list of names that mean "nightmare" below.
Scroll past the list for a nightmare-inspired name generator and tips to help you choose the perfect name.
Nightmare-Inspired Name Generator
How to Choose a Name That Means Nightmare
Picking the right name can be a challenge considering the range of fiendish qualities that could be lurking within any character or their nightmares.
Keep these tips in mind to help you make the choice:
Research history and mythology. Dreams have been around as long as people have, and every civilization throughout history has sought to understand their meaning and purpose. Looking into the history and the mythological creatures associated with dreams can help you find the perfect name. Follow your interests and choose a name related to a story or myth that captures your attention.

Look beyond your own borders. There aren't many names that mean "nightmare" because most people want to choose names with positive connotations. However, an easy way to create a name meaning "nightmare" is to borrow a word from a language other than English that either means "nightmare" or is related to the concept of nightmares. We've included some in our list above — like the Japanese "Akumu." Just be sure to check a trusted source, such as a translation dictionary, to be sure you're using the word correctly.
Make a list of your favorite options before making your final decision. By making a list, you can compare different options directly to one another and better understand which names resonate the most with you.
Ask friends for their opinions. There's no better way to avoid indecisiveness than to ask for help in making your decision. Your friends — or anyone who shares an interest in the activity you're choosing your name for — can help you see your options from different perspectives and determine which name is best.