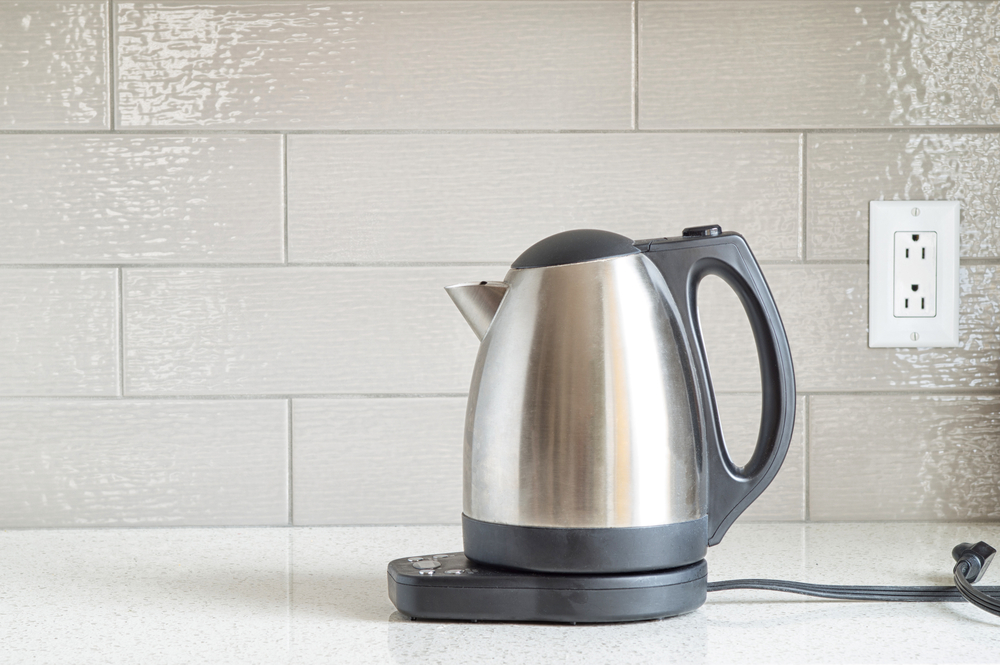 There are nearly 100 things that start with the letter E, from household items like envelopes that you regularly use to fanciful purchases like evening gowns.
Find our list of things that start with E below, plus an activity related to one of the items on our list!
Household Items
Eraser
Eyeglasses
Envelope
Earbuds:
in-ear headphones
Earplugs:
used to block noise
Earrings
Electric mixer
Electric toaster
Eyeglasses case
Enamelware:
kitchen utensils coated with enamel
Eggbeater:
mixes or whips eggs or cream
Easy chair:
large, comfortable chair
Emergency kit
Eau de toilette:
perfume
Electric blanket:
heated blanket
Egyptian cotton towels
Electric kettle
Egg carton
Energizer batteries
Earthenware:
ceramic pottery
Earphones:
headphones
Electric frying pan
Evening bag
Engraved keepsake box
Electric wok:
bowl-shaped pan
Extension cord
Egg cup
Exercise ball
Ear thermometer:
takes temperature
Eyedrops
Eyeglass cleaning spray
Eyelash curler
Egg holder
Eyebrow pencil
Epilator:
hair remover
Engraved wood
Emery board:
nail file
Eyeglass cleaning cloth
Extension ladder:
ladder with adjustable height
Exercise bike
English dictionary
Encyclopedia
Eiffel Tower picture
Exercise equipment
Embosser:
a stamp that creates raised patterns
Eiffel Tower lamp
Easter basket
Elastic:
stretchy cord or fabric
Eight-track tape:
recorded music
Easter lily:
type of flower
Toys
Electronic games
Elephant plush
Elf on a Shelf
Elsa doll:
character from Frozen
Elmo plush:
Sesame Street character
Earth globe
Encyclopedia for kids
Etch A Sketch
Elk plush
Easel:
wooden stand for painting
Educational books
Educational toys
Elsa's Magical Ice Palace by LEGO
Elefun:
Hasbro game
Eel plush
Eagle plush
Electric guitar toy
Earth Puzzleball by Ravensburger
Educational solar robot kit
EzyRoller riding toy
Empire State Building puzzle
Ellis Island books
Expanding Mini Sphere Toy by Hoberman
Clothing
Earmuffs
Empire waist dress:
high waist
Evening dress
Embroidered jacket
Espadrilles:
shoes
Embroidered shirt
Equestrian boots:
horseriding boots
Emu plush
Eastern pants:
pants with an elastic waist and flared legs
Eisenhower jacket:
collared jacket with two front pockets
Elephantine pants:
wide-leg pants with fitted waist and hips
Envelope waist pants:
folded waist
Eton jacket:
short jacket with open front
Epaulet:
shoulder ornament
Epaulet jacket:
jacket with shoulder straps
Epaulet shirt:
shirt with should straps
Expensive Items
Engagement ring
Electric guitar
Engraved jewelry
Emerald jewelry
Evening gown
Etro brand accessories
Etro brand women's clothing
Etro brand men's clothing
Elliptical trainer:
exercise machine
Euro Disney Resort (now known as Disneyland Paris) tickets
Activity: DIY Emergency Kit
Emergencies are inevitable in life. We try to avoid them, but we can't control everything — so it's always best to be prepared!
An emergency kit is an essential household item, and it's also a good idea to keep one in your car.
What should you include in an emergency kit? That answer will vary somewhat depending on where you live.
For example, someone living in a flood-prone area will have different emergency needs than someone who lives in California and experiences earthquakes.
However, there are some staples that every emergency kit should have:
Food and water: Have enough on hand to last several days. The food should be non-perishable so you can keep it in the kit for a long time without having to worry about it spoiling.
Soap: Staying clean is essential, even in an emergency. An all-purpose soap like Dr. Bronner's will allow you to keep yourself and your environment safe.
First aid kit: This should include alcohol, bandages, antibiotic ointment, aspirin, gloves, gauze, tweezers, and other items you may need to clean and dress wounds.
Toiletries: Keep toilet paper, toothbrushes, toothpaste, and the like in your kit.
Basic tools: You never know when you'll need a hammer or screwdriver. A small toolbox or multi-tool will be a useful addition to your kit. It's also a good idea to include a pocket knife.
Weather-related items: A warm blanket or jacket, rain gear, gloves, and hats may be useful depending on where you live.
Water treatment tools: These can be filtering straws, water bottles with filters, or water treatment tablets.
Flares and whistles: These can help rescuers find you in an emergency situation.
Keep in mind that these are just the basics — you may want to add more to your kits, such as a radio, walkie-talkies, a list of emergency phone numbers, or matches and candles.
Tailoring your kit to your specific needs will ensure that you have everything you need — if you ever happen to need it!