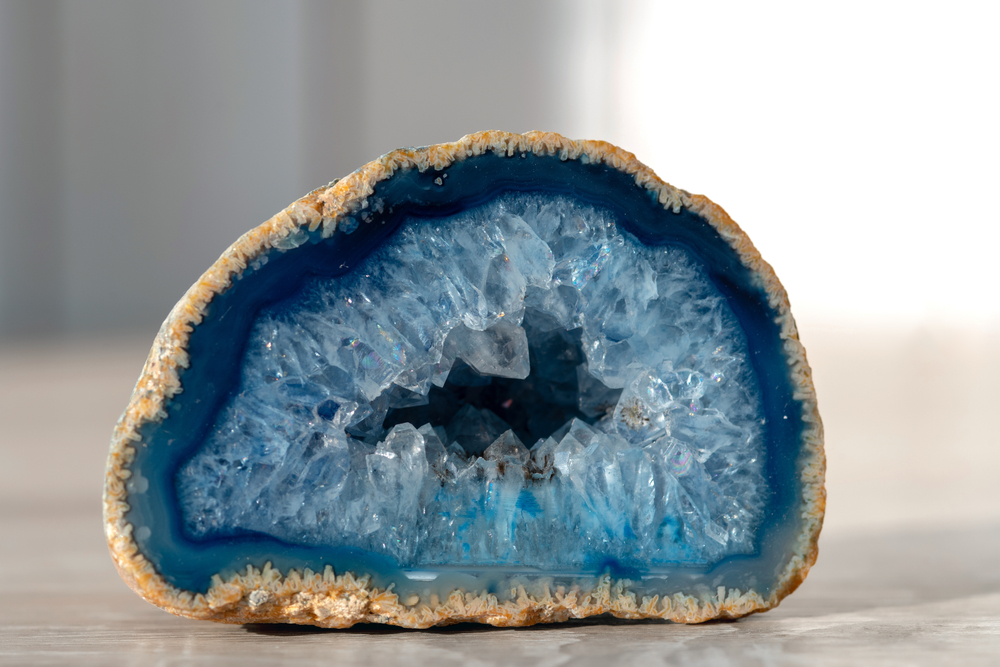 There are more than 100 everyday and unusual items that start with the letter G.
See the list below, and beneath the list, find an activity that makes use of one of these items!
Household Items
Glue
Glasses for drinking
Griddle:
frying pan
Grocery bag
Glad trash bags
Gift-wrap:
wrapping paper
Gate
Gas grill
Gift card
Glitter
Garden tools
Gain laundry detergent
Gravy boat:
used for serving sauce
Goggles:
protective eyewear
Garbage bag
Game table
Gallon jug
Growler:
container for beer
Grater:
used for grating foods like cheese and vegetables
Garden gnome
Gas tank
Garbage can
Glasses case
Gallon of paint
Gauze:
for first aid
Gelcap aspirin
Geode:
decorative stone
Gift certificate
Ginger jar:
Chinese ceramic jar
Glue stick
Gelatin:
used to prepare jellies and other foods
Gingham curtains:
checkered curtains
Greeting cards
Gin rummy:
card game
Golf ball
Glad sandwich bags
Guitar pick
Glade PlugIns:
air freshener
Glamour magazine
Goblet:
a large drinking glass
Golf bag
Graphite pencil
Gel:
hairstyling product
Golf clubs
Grandfather clock:
has a pendulum and is taller than a person
Grandmother clock:
shorter than a grandfather clock
Greenhouse:
a place for growing plants
Guidebook:
book with travel tips
Gunnysack:
a burlap bag
Toys
Game Boy:
handheld game console
G.I. Joe action figures
Glitter slime
Globe
Galloping horse toy
Giant panda plush
Giraffe plush
Gavel toy
Gecko plush:
stuffed lizard
Glow sticks
Genie lamp
Goggles:
protect your eyes in the water when swimming
Goofy plush:
Disney character
General (Army) costume
Gorilla plush
Geode kit by National Geographic
Goosebumps books
Geography books
Guardians of the Galaxy figurines
Ghost stories
Giraffe figurine
Godzilla plush
Genie costume
Gazelle figurine
Glider:
toy plane
Genie plush
Glitter Games Barbie
Godzilla action figure
Glitter Spa Lab Kit by SmartLab Toys
Goalpost
Godzilla movies on DVD
Goonies DVD
Guardians of the Galaxy DVD
Guitar for kids
Gulliver's Travels book
Gypsy costume
Clothing
Graphic tee:
T-shirt printed with text or images
Gloves
Gold-plated jewelry
Glasses
Gym clothes:
workout gear
Gingham shirt:
checkered skirt
Gown
Glass cleaner
Galoshes:
waterproof overshoes
Gladiator sandal:
open-toed, flat sandal with a lot of straps
Golf shorts:
knee-length shorts
Go-go boots:
knee-high retro boots with a low heel
Gaucho pants:
flared pants with the hem at the calf
Garter belt:
holds up stockings
Golf shirt
Gingham dress:
checkered dress
Gabardine coat:
coat made of thick, twill fabric
Gauze scarf:
scarf made of gauze fabric
Gored skirt:
fitted
Gibson sleeve top:
full at shoulder and fitted at the wrist
Golf shoes
Girl Scout uniform
Gaiter:
a leg covering on boots or shoes
Girdle:
elastic undergarment
Gartini:
panty with attached garter
Gallous:
suspenders
Gaghra:
flared long skirt
Garcon look:
boyish fashion
Grunge style:
baggy, torn clothes
Gilet:
sleeveless jacket
Tools
Garden hose
Gimlet:
T-shaped tool that bores holes
Grass shears:
pruning shears
Garden fork:
a large fork with a handle for turning over the soil
Glue gun:
a gun-shaped tool that applies hot glue
Gear:
a wheel with teeth
Grappling hook:
metal claw with a rope attached
Grafting knife:
specialized blade, usually for cutting trees
Gouger:
makes grooves or holes
Gab:
a pointed tool for stonework
Grass stitcher:
loosens the soil to prevent weeds
Grinder:
kitchen tool used to grind things like coffee beans
Grabber arm:
handheld stick tool used to grab items that are out of reach
Gad:
spike for breaking rocks
Expensive Items
Gold jewelry
Gucci sunglasses
Guitar
Golf cart
Gemstones:
precious gems
Gucci handbags
Gold watch
Gucci jewelry
Gazebo
Gallery art:
art from an art gallery
Gucci wallets
Givenchy:
French luxury fashion brand
Activity: Golf Ball Characters
You can turn golf balls into a wide variety of characters, either as creative toys for your kids or as cute shelf and desk decorations!
To complete this project, you'll just need a golf ball for each character you want to create to create, paint, glue, and googly eyes.
You might also want to have some cardboard or craft foam on hand, so you can add things like fins to fish if you'd like.
To begin, grab a golf ball and choose your base color — yellow for a chicken, grey for an elephant, pink for a pig, etc. Paint the entire golf ball with that color.
Once it dries, you can add glue on the eyes and paint or glue any other accents, like ears, wings, or hair.
This activity is simple but can provide a couple of hours of fun if you decide to paint a lot of different characters.
After they're complete, you can give them to your kids for a homemade farm or zoo game, display them on a desk or shelf, or give them to friends and family!