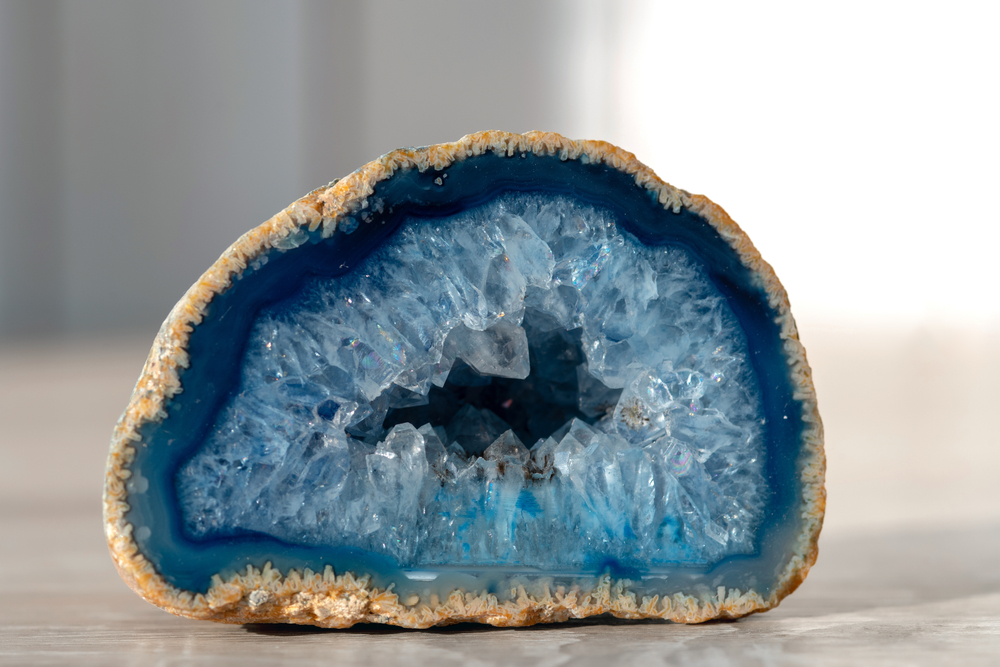 There are more than 100 everyday and unusual items that start with the letter G.
See the list below, and beneath the list, find an activity that makes use of one of these items!
Household Items
Glue
sticks pieces together
Glasses for drinking
Griddle
frying pan
Grocery bag
used to transport groceries and other goods
Glad trash bags
used to collect and dispose of trash
Gift-wrap
wrapping paper
Gate
hinged opening in a fence
Gas grill
for outdoor cooking
Gift card
used to make purchases from a particular business
Glitter
tiny sparkly pieces
Garden tools
designed for gardening and landscaping
Gain laundry detergent
cleanser for dirty laundry
Gravy boat
used for serving sauce
Goggles
protective eyewear
Garbage bag
used to collect and dispose of garbage
Game table
tabletop used for playing games
Gallon jug
vessel with a handle and small opening on top
Growler
container for beer
Grater
used for grating foods like cheese and vegetables
Garden gnome
lawn ornament
Gas tank
machine's fuel receptacle
Garbage can
holds garbage
Glasses case
protective container for eyeglasses
Gallon of paint
colored liquid used to cover surfaces
Gauze
for first aid
Gelcap aspirin
reduces pain and inflammation
Geode
decorative stone
Gift certificate
used to make purchases or receive services from a particular business
Ginger jar
Chinese ceramic jar
Glue stick
sticks pieces together
Gelatin
used to prepare jellies and other foods
Gingham curtains
checkered curtains
Greeting cards
given to others to share greetings or another special message
Gin rummy
card game
Golf ball
small, white ball used to play golf
Glad sandwich bags
sandwich-sized food storage bags
Guitar pick
used to play guitar
Glade PlugIns
air freshener
"Glamour" magazine
Goblet
a large drinking glass
Golf bag
used to carry golf clubs
Graphite pencil
Gel
hairstyling product
Golf clubs
used to hit a golf ball
Grandfather clock
has a pendulum and is taller than a person
Grandmother clock
shorter than a grandfather clock
Greenhouse
a place for growing plants
Guidebook
book with travel tips
Gunnysack
a burlap bag
Toys
Game Boy
handheld game console
G.I. Joe action figures
military-themed figures
Glitter slime
sparkling sensory material
Globe
spherical model of the planet Earth
Galloping horse toy
typically a stick with a soft toy horse's head on one end
Giant panda plush
soft toy panda
Giraffe plush
soft toy giraffe
Gavel toy
mallet a judge bangs to call for silence
Gecko plush
soft toy lizard
Glow sticks
tubes that emit a temporary glow
Genie lamp
oil lamp housing a genie
Garbage truck toy
Goofy plush
Disney character
General (Army) costume
clothing worn to look like a general
Gorilla plush
soft toy gorilla
Geode kit by National Geographic
interactive geology kit
"Goosebumps" books
children's horror stories
Geography books
focuses on the study of Earth and its atmosphere
"Guardians of the Galaxy" figurines
Ghost stories
stories of the supernatural
Giraffe figurine
Godzilla plush
soft toy Godzilla
Genie costume
worn to look like a genie
Gazelle figurine
Glider
toy plane
Genie plush
soft toy genie
Glitter Games Barbie
Godzilla action figure
Glitter Spa Lab Kit by SmartLab Toys
ingredients and tools to create glitter gel, lip balm, etc.
Goalpost
vertical bars with an opening for a football to pass through
"Godzilla" movies on DVD
"Goonies" DVD
"Guardians of the Galaxy" DVD
Guitar for kids
musical instrument
"Gulliver's Travels" book
Gypsy costume
clothing worn to look like a gypsy
Clothing
Graphic tee
T-shirt printed with text or images
Gloves
hand coverings
Gold-plated jewelry
jewelry surrounded by a thin layer of gold
Glasses
eyewear that improves one's ability to see clearly
Gym clothes
workout gear
Gingham shirt
checkered skirt
Gown
long, formal women's dress
Glass cleaner
cleanser for eyeglasses
Galoshes
waterproof overshoes
Gladiator sandal
open-toed, flat sandal with several straps
Golf shorts
knee-length shorts
Go-go boots
knee-high retro boots with a low heel
Gaucho pants
flared pants with the hem at the calf
Garter belt
holds up stockings
Golf shirt
collared, short sleeved shirt with buttons at the neck
Gingham dress
checkered dress
Gabardine coat
coat made of thick, twill fabric
Gauze scarf
scarf made of gauze fabric
Gored skirt
fitted
Gibson sleeve top
full at the shoulder and fitted at the wrist
Golf shoes
waterproof shoes designed for the golf course
Girl Scout uniform
official uniform worn by Girl Scouts
Gaiter
a leg covering on boots or shoes
Girdle
elastic undergarment
Gartini
panty with attached garter
Gallous
suspenders
Gaghra
flared long skirt
Garcon look
boyish fashion
Grunge style
baggy, torn clothes
Gilet
sleeveless jacket
Tools
Garden hose
used to water the lawn or garden
Gimlet
T-shaped tool that bores holes
Grass shears
pruning shears
Garden fork
a large fork with a handle for turning over the soil
Glue hot-melt applicator
a tool that applies hot glue
Gear
a wheel with teeth
Grappling hook
metal claw with a rope attached
Grafting knife
specialized blade, usually for cutting trees
Gouger
makes grooves or holes
Gab
a pointed tool for stonework
Grass stitcher
loosens the soil to prevent weeds
Grinder
kitchen tool used to grind things like coffee beans
Grabber arm
handheld stick tool used to grab items that are out of reach
Gad
spike for breaking rocks
Expensive Items
Gold jewelry
worn as adornments
Gucci sunglasses
designer sunglasses
Guitar
musical instrument
Golf cart
small vehicle driven around a golf course
Gemstones
precious gems
Gucci handbags
designer handbags
Gold watch
timepiece worn on the wrist
Gucci jewelry
designer jewelry
Gazebo
small structure with a roof and open sides
Gallery art
art from an art gallery
Gucci wallets
designer wallets
Givenchy
French luxury fashion brand
Activity: Golf Ball Characters
You can turn golf balls into a wide variety of characters, either as creative toys for your kids or as cute shelf and desk decorations!
To complete this project, you'll just need a golf ball for each character you want to create to create, paint, glue, and googly eyes.
You might also want to have some cardboard or craft foam on hand, so you can add things like fins to fish if you'd like.
To begin, grab a golf ball and choose your base color — yellow for a chicken, grey for an elephant, pink for a pig, etc. Paint the entire golf ball with that color.
Once it dries, you can add glue on the eyes and paint or glue any other accents, like ears, wings, or hair.
This activity is simple but can provide a couple of hours of fun if you decide to paint a lot of different characters.
After they're complete, you can give them to your kids for a homemade farm or zoo game, display them on a desk or shelf, or give them to friends and family!