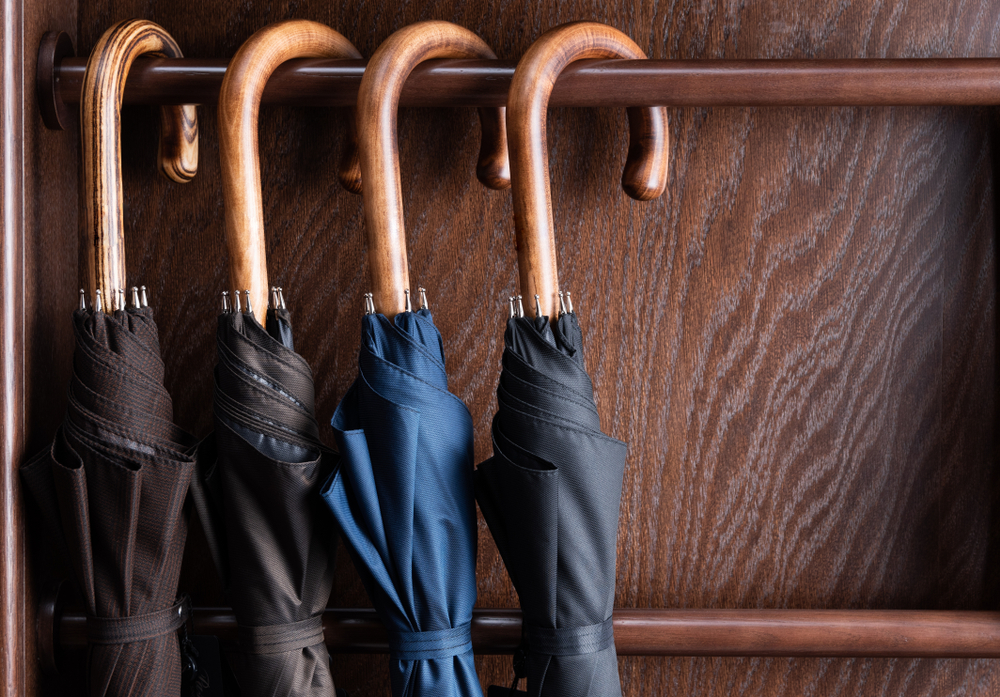 There are more things than you'd expect that start with the letter U!
We list 41 household items, toys, clothing items, and expensive items that start with U below.
Scroll past the list for an activity related to one of the things that start with U!
Household Items
Umbrella
Utensils for eating:
forks, knives, and spoons
Utensils for cooking:
spatula, slotted spoon, serving spoon, knives, and whisks
Upholstered sofa:
fabric-covered couch
Upholstered chair:
fabric-covered chair
United States map
Utility knife
United States flag
Utility belt:
holds tools
Ukulele for adults
Urn:
tall, rounded vase
Umbrella plant
Ultrasonic jewelry cleaner:
jewelry cleaning machine
Toys
Ugly Duckling storybook
Unicorn stickers
Unicorn plush
Unicorn costume
United States Army Patrol playset
United States magnetic puzzle
United States Championship WWE replica wrestling belt
Ukulele for kids
Umpire costume
Underwater pool toys
UFO flying ball toy
Unicorn figurine
UFO drone by Tesoky
U Fidget Toy:
creates shapes
United States Postal Service die-cast vehicle
Unicycle
Clothing
Underwear:
worn under clothes
Ugly holiday sweater
Uniform:
clothing for specific jobs or groups
Unitard:
leotard with long sleeves
Ugg boots
Union suit:
one-piece long underwear
Undershirt
Ulster:
long coat
Expensive Items
Ulysses by Fiat:
minivan
Utility vehicle:
a vehicle for a specific task like off-road towing
Ultima Evolution car:
sports car
Unique fragrance designed for you in Paris
Activity: Memorizing the United States Map
You may not have ever traveled outside of your own state, but knowing the country's geography is important when it comes to choosing a college, looking for job opportunities, or even just planning vacations!
For an interactive activity related to the things that start with U, try memorizing the United States map.
If you don't already have a U.S. map in your house, you can find one online and print it out. Look for a blank U.S. map with the states outlined, but not labeled with their names.
Your goal will be to match each state with its name!
You can use several methods to quiz yourself on the states:
Laminate the map or cover it with packing tape and use an erasable marker to label the states.
Label the states in pencil so you can erase them and re-label them as you learn.
Use small sticky notes to label each state, so you can move or remove them as you learn.
Before you begin labeling the map, you'll want to be familiar with the names of all 50 states; if you don't already have them memorized, make a list of them.
For an added challenge, you can try to memorize both the states and their capital cities!