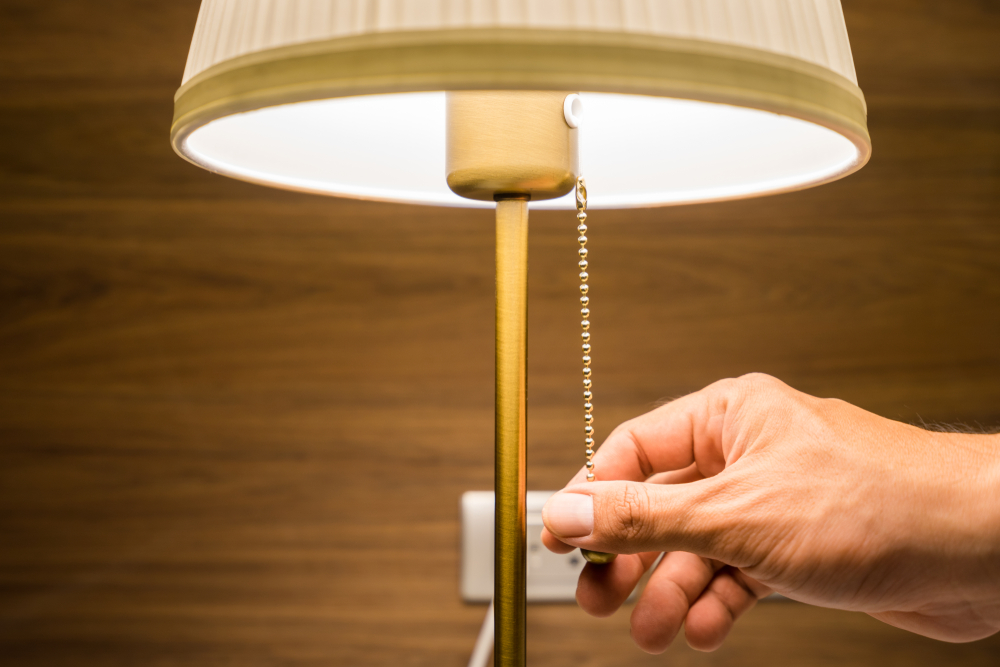 You can find over 100 things that start with L. We list household items, toys, clothes, and expensive items that start with this letter below!
Scroll past the list to find an activity using one of these things.
Household Items
Luggage
Linens:
sheets
Ladder
Lotion
Light bulb
Library card
Lamp
Lawnchair
Loaf pan
Lunch bag
Leash
Leather wallet
Leather bag
Lockbox:
securely holds spare keys
Lotion dispenser
Ladle:
serving utensil
Locket:
a necklace that holds small pictures
Lipstick
Lunch box
Loofah
Lip gloss
Lock
Leather sofa
Label
Lantern:
lamp
Lip balm
Lanyard:
key holder
Laundry basket
Lapel pin
Lace
Lacquer:
protective coating for wood or metal
Laminated paper:
paper with plastic covering
Lacing needle
Labelmaker
Lacrosse sticks
Lighting
Lambrequin:
hanging shelf
Laminate sheets:
plastic sheets for laminating
Landline telephone
Lamé:
French ornamental fabric
Laminator:
preserves paper in plastic
Lattice:
screen or fence
Laser pointer:
pointer that emits a beam of light
Lasso
Latch:
lock
Lathe:
a machine that shapes wood and metal
Lawnmower
Leaf blower
Latrine:
bathroom
Ledger:
accounting journal
Lemon-scented cleaner
Letterhead
Letter opener
Level:
tool
Leather chair
Life jacket:
flotation device
Lighter
Lemon squeezer
Lily:
flower
Liquid Gold furniture polish
Lithium batteries
Lounge chair
Liner notes:
in a CD
Lint:
fibers from laundry that collect in the dryer lint trap
Lanai:
porch
Lumbar pillow:
small round pillow
Lead pencil:
mechanical pencil
Lunch pail
Lute:
type of string instrument
Toys
LEGOs
Lion King plush
Lawn bowling game
Lion plush
Lincoln Logs
Leapfrog handheld learning game
Ladybug plush
Little Red Riding Hood book
Lion King character figurines
L. Frank Baum's The Wizard of Oz books

Land Rover riding toy
Lassie dog plush
Launchpad for a toy rocket
Louie Lobster Claw Catcher Pool Toy by Melissa and Doug
Larry the Lobster stuffed animal by Jellycat
Little Prince book
Little Red Riding Hood costume
Lamb plush
Lizard plush
Llama plush
Lion figurine
London Bridge puzzle
Lizard plastic toy
Lullaby CDs
Ladybug Pull-Along by Learning Journey
Land Rover diecast cars
London Bridge building block educational toys
Lewis and Clark educational books
Limerick books: book of children's rhymes
Ladybug with remote control
Lumberjack Yukon Cornelius plush toy:
character from Rudolph the Red-Nosed Reindeer
Lumberjack rubber ducky toys
Lures for fishing
Lumberjack moose plush by Aurora World
Lyre toy:
toy harp
Clothing
Leather shoes
Long-sleeve t-shirt
Loungewear:
comfortable house clothes
Lace-up boots
Lightweight jacket
Lounge pants:
loose pants
Leggings:
stretch pants
Leisurewear:
casual clothes
Leather jacket
Linen pants
Loafers:
shoes with a low, flat heel
Lingerie:
nightwear and underwear
Leotard:
one-piece bodysuit for dancers
Low-rise pants
Leopard print top
Leather pants
Leopard print dress
Leg warmers:
knitted leg covers
Leather skirt
Leather vest
Layette:
newborn baby clothes
Lab coat
Long johns:
long underwear
Expensive Items
Laptop
Luxury watch
Louis Vuitton purse
Louis Vuitton luggage
Les Miserables tickets
Lakers basketball tickets
Land deed:
document of land ownership
Lakefront home
Land Rover:
luxury SUV
Lamborghini:
luxury car
Activity: Library Scavenger Hunt
Library cards (seen in our list of household items at number six) allow you to do more than just check out books.
You can do online research, use study rooms, read magazines and newspapers, and even check out movies and music!
Use your library card for this activity — a library scavenger hunt!
The activity is simple. Follow our list of challenges below and see how many items you can collect at the library. Look for the following items (many of which are also L-themed):
A movie on DVD or Blu-ray with a title that starts with the letter L
A book with a face on the cover
A book starting with the letter L that was published before the year 2000
A book by an author whose last name starts with the letter L
A book with a blue and/or yellow cover
An autobiography of someone whose first or last name begins with L
A music CD with one or more Ls in the title
A book of recipes that includes a recipe for lasagna
Once you have your stack, check them out and enjoy! This is a fun way to find things you may not have otherwise checked out from the library.