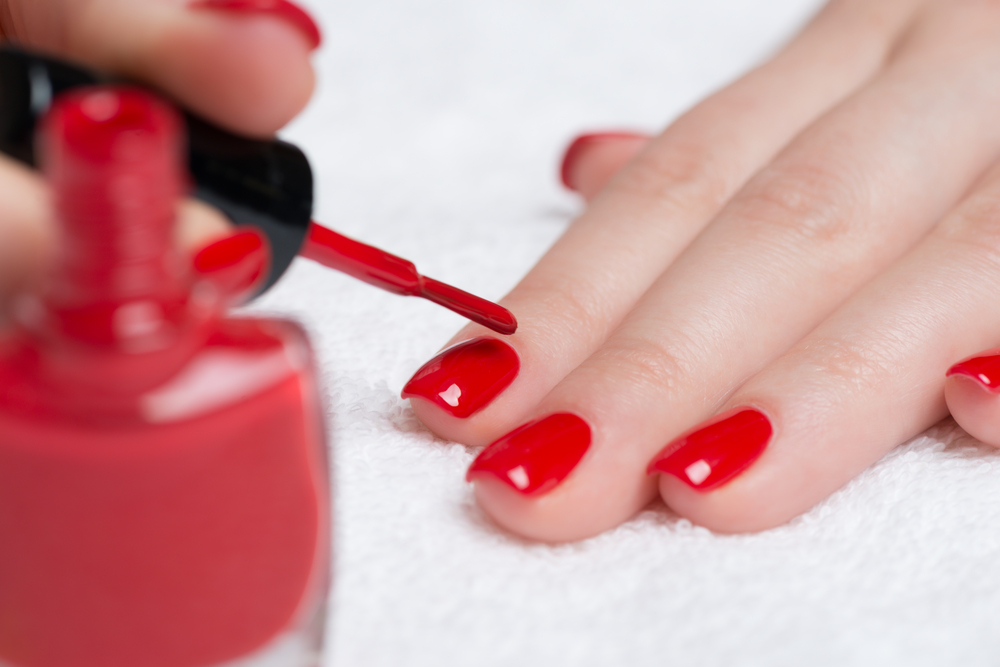 The things that start with the letter N range from napkins to narwhals!
We list more than 90 household items, clothing items, and more that begin with N below. Scroll past the list for an activity using one of these items.
Household Items
Nickel
five-cent piece
Napkin
cloth or paper used to clean one's hands or face
Necklace
jewelry worn around the neck
Nail
small metal spike with a flat head
Night light
gives off dim light at night
Novel
book
Noteholder
someone who holds or owns a note
Notebook
book of blank or lined pages
Nail clippers
used to cut fingernails and toenails
Notepad
small book of blank or lined pages
Notepaper
lined paper used to take notes or write letters
Nozzle
cylindrical spout found on pipes and hoses
Nail polish
color painted on fingernails or toenails
Notebook computer
small laptop
Nail lamp
for gel nails
Nightstand
small bedside table
Newspaper
periodical publication of news and advertisements
Napery
dining table linens
Napkin ring
ring-shaped accessory that holds a rolled napkin closed
Neckband headphones
earbuds attached to a neckband
Nail file
used to file down fingernails
Newspaper rack
specialized shelf designed to hold newspapers and magazines
Net
used to catch things
Nameplate
metal plate engraved with your name
Number plate
license plate
Nasal aspirator
clears nostrils
Nailbrush
small brush used for cleaning fingernails and toenails
Nebulizer
administers medication as a mist
Nose ring
jewelry for a nose piercing
Nasal spray
antihistamine spray for allergy treatment
Needlepoint
embroidery
Needlework
sewing or embroidery
Nose guard
protects the nose from injury
Nutrition supplements
capsules, powders, or beverages that offer vitamins and minerals
Notarized documents
certified by a notary public
Nest
bed of twigs and other materials where birds lay eggs
Nutcracker
cracks nutshells
Noodle for swimming
long, hollow piece of foam you float on
Noisemaker
device used for making loud noises
Nutshell
exterior of any nut
Toys
Neon markers
bright-colored markers
Neon chalk
bright-colored chalk
Nintendo Game Boy
small, handheld gaming console
Nurse doll
Nerf ball
soft, foam ball
Nascar toy cars
Neon Play-Doh
bright-colored Play-Doh
Number puzzles
puzzles featuring numbers or a specific number of things
Nurse playset
kit with toy medical pieces
Neon paint
bright-colored paint
Neon crayons
bright-colored crayons
Neon glitter gel pens
sparkling bright-colored pens
Neon molding sand
bright-colored molding sand
Nemo plush
Finding Nemo character
Nemo action figures
Ninja costume
clothing worn to look like a Ninja
Neon construction paper
bright-colored paper
Neon oil pastels
sticks of bright-colored pigment
Nori the Narwhal
Ty Beanie Boos character
Narwhal plush
soft toy narwhal
Necklace kit
make necklaces
Ninja Turtles action figures
characters from "Teenage Mutant Ninja Turtles"
Narwhal and Jelly book and puppet set
featuring a narwhal and jellyfish
Narwhal and Jelly finger puppet set
featuring a narwhal and jellyfish
Nadia Narwhal Squeezamals
squishy, squeezable toy animals
Naruto manga series
Japanese-style graphic novels
Narwhal coloring book
book of drawn pictures you color
Nesting dolls
set of different-sized wooden dolls that fit inside one another
Neopets
virtual pet
Nesting cups
set of different sized cups you can stack or fit inside one another
Clothing
Nightclothes
sleepwear
Novelty socks
socks with fun patterns
Nightshirt
loose-fitting shirt worn while sleeping
Nightgown
loose-fitting gown worn while sleeping
Necktie
cloth worn around the neck with a bow in front
Nylons
stockings
Necklet
necklace clasp designed to keep layered necklaces from tangling
Negligee
nightgown
Nightie
nightgown
Novelty t-shirt
funny, printed t-shirt
Neckerchief
scarf
Nurse scrubs
protective garments worn by nurses
Nike shoes
Expensive Items
NARS cosmetics
makeup and skin care products
Neiman Marcus designer clothes
Nicole Miller designer clothing
Nicole Miller leather jacket
Nicole Miller designer handbags
Neiman Marcus designer handbags
New York theater tickets
Natalia by DiMora
a luxury car
Activity: Newspaper Crafts
There are many ways to use old newspapers other than for packing or paper mache.
If you don't have any newspapers around your house, you can find inexpensive ones at the dollar store, or for free at the entrance of some local grocery stores and restaurants.
Consider the following crafts for a fun afternoon or weekend activity:
Newspaper flowers: Cut newspaper into circles and other shapes. Paint them with watercolors and layer them together to make decorative flowers. You can even roll the paper into a rose-like shape to create a bouquet!
Newspaper flower pots: Shape the newspaper into a cup-like shape, add dirt, and when your seedlings grow enough to plant, you can plant the newspaper along with them! The newspaper will decompose underground and won't do any harm to the plant.
Newspaper paintings: Cover a canvas or piece of cardboard with newspaper to add a unique backdrop to a painting. You can paint a person, animal, or landscape over the newspaper, letting some of the words peek through. This type of art makes the perfect addition to an office, home library, or kid's bedroom!