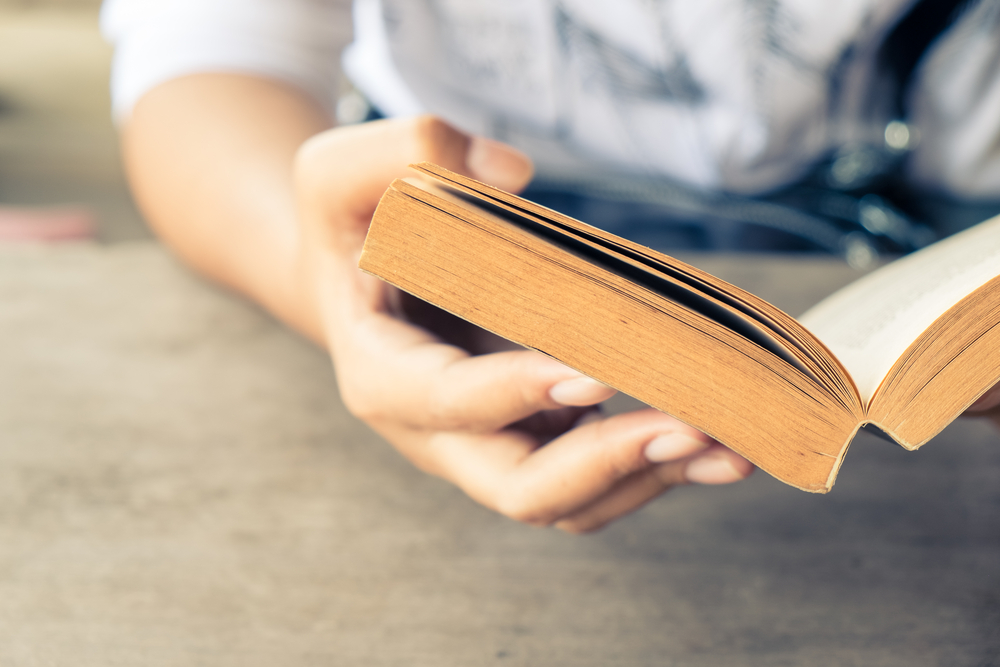 Find more than 150 things that start with the letter P below.
We also have a cool activity related to one of the things that begin with P!
Household Items
Pen
Pillow
Penny
one-cent coin
Pair of scissors
Post-it
a brand of sticky note
Phone
Paper
Plastic bottle
Pillowcase
Packing tape
wide, box-sealing tape
Plastic cup
Paintbrush
Pot
Pan
Potholder
fabric that protects hands from hot dishes and pans
Platter
large plate for serving food
Paper plate
Pasta maker
small kitchen appliance for making fresh noodles
Pencil
Paperclip
Plunger
Package
Paperback book
Popcorn machine
Pepper grinder
Paper cup
Pitcher
a container used to store and pour drinks
Pizza cutter
a rolling blade used to cut pizza
Pencil sharpener
Paint
Palette
a thin board that holds paint
Pacifier
Padlock
Page
Pickling jars
Printer
Purse
Pomade
hair styling product
Photograph
Poetry book
Plastic cutlery
plastic forks, knives, and spoons
Postcard
Phillips-head screw
a screw with a cross-shaped slot in the top
Picture frame
Purse hanger
Pram
baby carriage
Paperweight
a small, heavy item that holds loose papers in place
Photo album
Phillips-head screwdriver
used to tighten or loosen Phillips-head screws
Party decorations
Power strip
a multi-socket electrical plug
Powder compact
Paddle
Pouf
a soft, stuffed footrest
Patio furniture
Pestle
a small kitchen tool used for grinding spices
Pillbox
a small case that holds medications
Pipe
a metal or plastic tube used to carry liquids like water
Pail
metal bucket
Patio swing
Plant
Pliers
hand tool used to hold or bend objects
Portrait
a drawing, painting, or photo of a person
Pocketknife
Potted plant
Power washer
a high-pressure sprayer used to clean concrete and other outdoor surfaces
Photocopy
Pincushion
a small, stuffed item for storing pins and needles
Projector
displays photos or videos onto a screen
Panini press
a special grill for sandwiches
Pebble
small rock used in landscaping
Pendent
a small, decorative piece that hangs on a necklace or earring
Potpourri
a mix of dried flowers and spices
Pin
decorative jewelry that you pin to your shirt
Penlight
a small flashlight shaped like a pen
Pattern
used for sewing
Pawn
chess piece
Pushpin
thumbtack
Pennant
small, triangular flag
Phonebook
Photocopier
Plaque
metal sign engraved with words
Popsicle stick
Porch swing
Protractor
used to draw and measure angles
Toys
Play food
Plane model
Pool floats
Puppy plush
Playpen
Panda plush
Penguin plush
Princess tiara
Push and go cars
Peppa Pig plush
Ping pong set
Pirate doll
Playing cards
Play kitchen set
Playset
Puppet
Pogo stick
Pirate costume
Puzzle
PAW Patrol character action figures
PJ Masks Headquarters playset
Peppa Pig family figurines
PJ Masks toy vehicles
Pony figurine
Pillow Pets
Paper doll
Pig plush
Poopsie Slime Surprise
Paddleball
Pit balls
Polly Pocket
PAW Patrol remote control vehicles
Pac-Man game
PJ Masks plush
Perler beads
Power Rangers action figures
Pinwheel
a colorful paper or plastic toy that spins in the wind
Pony plush
Pool cue
a stick used when playing pool
Clothing
Pants
Pajamas
Pullover sweatshirt
Pocket tee
t-shirt with a pocket on the chest
Pantsuit
Printed tee
t-shirt with graphic design on the front
Pumps
high heel shoe
Printed blouse
Pinstripe suit
Petite pants
Peacoat
Pleated skirt
Pinstripe pants
Parka
Polo shirt
a short-sleeved, collared shirt with buttons at the neck
Petite dress
Peep toe shoes
Party dress
Printed dress
Plaid skirt
Petite top
Pull-on shoes
Peplum top
fitted on top and flares at the waist
Peasant top
blouse with puffed sleeves and square neck
Pantyhose
Pinafore
dress cover similar to an apron
Patchwork coat
Plaid pants
Pleated pants
Playsuit
an all-in-one, soft garment that covers the body, arms, and legs
Peter Pan collar
a flat collar with rounded ends
Pintuck dress
a dress with narrow, small pleats
Platform shoes
Pointed-toe shoes
Pork pie hat
a hat with a flat top and curled brim
Poncho
a large, square fabric or plastic garment with a hole in the middle for the wearer's head
Pillbox hat
women's hat with a flat top and no brim
Peasant dress
dress with puffed sleeves and square neck
Panama hat
a light-colored, tightly-woven hat made from straw
Poodle skirt
a long, full skirt with a poodle embroidered on it
Painters bib
a type of overalls
Palazzo pants
wide-leg pants
Parachute pants
casual, baggy pants with an elastic or drawstring waist
Expensive Items
Perfume
Pearl necklace
Prom dress
Piano
Activity: Paper Cup Crafts
Paper cups are inexpensive (you may already have some around your house!) and can be used for a wide variety of crafts — many of which are easy for kids!
We detail some of the popular paper cup crafts below.
Miniature plant hangers: Wrap the top edge of the cup (below the lip) in ribbon and attach strings so the cup can hang. Add a small plant or fake flower as decor.
Animals: Turn a paper cup upside down and paint it or add things like googly eyes and felt rabbit ears to create cute animal figures! They won't last forever since paper cups are crushable, but can provide your kids with several afternoons of fun.
Paper cup castle: Paint and stack paper cups to create a castle! Glue them together if you don't want the castle to fall over, and you can cut in features like doors and windows.
Instruments: Fill your paper cups with different shakable things — marbles, rice, etc. Cover the top of the cup in plastic or tin foil to use them as instruments! Each filling will make a different sound. Wrap a rubber band around the plastic or foil for extra protection from spills.
Wind chimes: Poke a hole in the bottom of each cup. Stick a string through the hole and knot it, so the cup doesn't fall off of the string. Attach the other end of the string to a clothes hanger. Repeat with each cup, and be sure to vary the length of the strings.