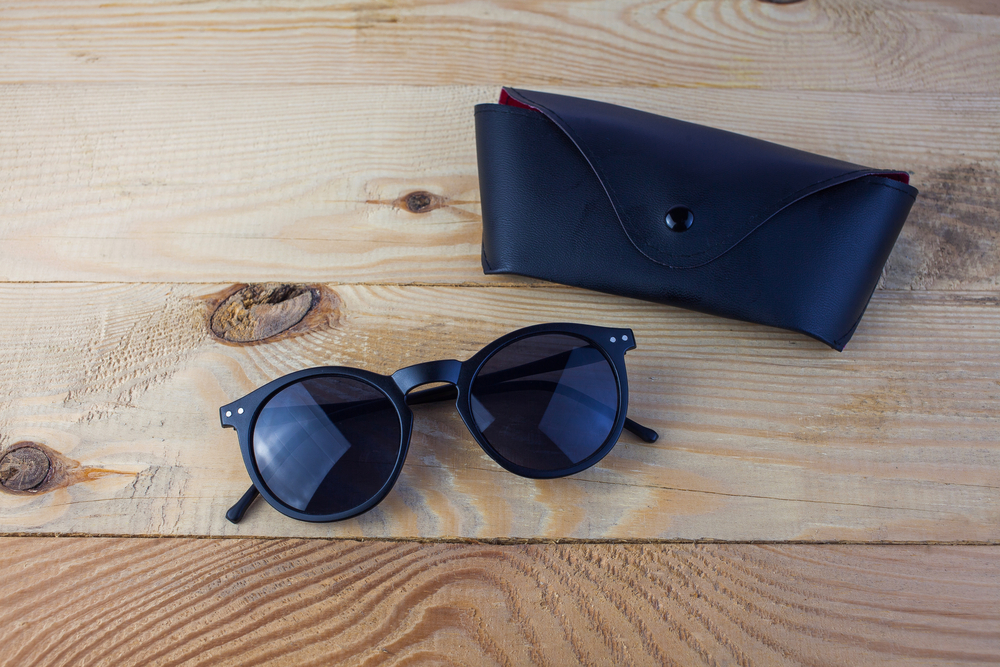 S is one of the most-used letters of the alphabet, so it makes sense that there would be well over 200 things that start with S!
Find these items in our list below, or scroll past the list for an activity using one of the items.
Household Items
Salad bowl
Sunglasses
Stepstool
Sink
Skillet
Sofa
Shampoo
Sleeping bag
Smartphone
Soap
Screwdriver
Scissors
Scotch tape
Saw
Seashells
Safe
a locked cabinet
Safety belt
Salad fork
Sandwich press
Suitcase
Soap dispenser
for liquid soap
Salt shaker
Sewing machine
Safety chain
tiny chain that keeps a bracelet or watch from falling off
Salad spinner
dries washed lettuce by spinning
Saline solution
for storing and rinsing contact lenses
Sandwich keeper
container designed to fit a sandwich
Salt grinder
Safety lens goggles
protects eyes from debris
Safety fuse
prevents overloaded circuits
Salad plate
Safety razor
a guard prevents cuts
Salt well
tiny bowl for salt
Salve
treatment for burns
Sandalwood scent air freshener
Satellite navigation system
GPS
Satin pillows
Saucepan
deep pan with a lid and long handle
Saucer
small dish to sit a cup on
Shaving cream
Sandpaper
Satin sheets
Saute pan
skillet or frying pan
Scarf pin
decorative pin for a scarf
Scented candle
Scoop for ice cream
Sponge
Scotchgard
protects upholstery from stains
Scrabble game
Scratching post for cats
Sponge holder
Scented sachet
drawer freshener
Scratchpad
notepad
Screen printed shirt
shirt with a printed logo or design
Screw
Shaving gel
Scarecrow
Scrunchies for hair
Sculpture
Sealant
seals cracks and seams
Semi-gloss paint
Serum
oil for the skin
Settee
sofa
Sewing kit
needle and thread
Shaving foam
Satin robe
Shea butter lotion
moisturizing lotion
Shed
small storage building
Shin guards for sports
Shiplap
weathered wood
Shears
scissors
Shoestrings
shoe ties
Shoulder pads
cushions for shoulders
Silver platter
serving tray
Silverware
eating utensils
Shoe rack
Shovel
tool for digging
Showerhead
faucet
Shredder
shreds documents
Silica gel
wicks moisture from shoes and other items
Sickle
garden tool
Shrubbery
bushes
Silkscreen
printing a design using a stencil
Ski rack
Sling chair
canvas chair
Slipcover
fabric cover for sofas and chairs
Smock
apron
Snow shovel
Smoke detector
Snack table
TV tray
Snowblower
clears away snow
Snow globe
Soapdish
Sofa bed
sofa that turns into a bed
Soundtracks
music from movies
Soup bowl
shallow bowl for soup
Spade
sharp tool
Spare tire
Stamps
Speakers
Soup spoon
Splash guard
Spout
Spray paint
Spreadsheet
Steamer
Spotlight
Sprinkler
for watering the lawn
Square tin
container
Stein
large mug with a lid
Stemware
glasses with stems
Sterling silver jewelry
Stockpot
large deep pot with a lid and two handles
Stopper
bottle lid
Stylus
accessory for cell phones and tablets
Styrofoam
Sunblock
sunscreen
Sweatband
headband
Sweeper
Swivel chair
Styptic pencil
stops bleeding from tiny cuts
Toys
Soccer ball
Slime
Scholastic books
Star Wars action figures
Snowboard
Sled
Slinky
Sailor hat
Sandbox
Scooter
Sailboat toys
Sandbox toys
Sailor suit for dress up
Schoolhouse Rock DVD
Samoyed dog plush
Sand dollar
small white shell
Sapphire toy jewelry
Saxophone toy
Scattergories by Hasbro game
School blackboard
School classroom playset by Melissa and Doug
Schooner
boat
Science fiction books
Sea turtle plush
Scooby-Doo DVDs
Schoolhouse take along by Playmobile
Scrapbook
Scuba diving suit for kids
Scooby-Doo plush
Scorpion toy
Scuba diver toys
Sea Captain suit for dress up
Sea otter plush
Secret agent costume
Security guard costume
Sewing machine toy
Seagull plush
Shadow puppets book
how to make shadow puppets
Shark plush
Shark toys
Sealion plush
Shaun the Sheep DVD
Shaving kit toy
Sing along DVDs
Sheep plush
Shepherd's costume
Shipwreck history books
Siberian husky dog plush
Sing along CDs
Ski boots
Skates
Skateboard
Skee-ball
Sketchbook
Saber-toothed tiger plush
Sketchpad
Snake rubber toys
Ski mask
Snake plush
Skydiving toy
plastic person with a parachute attached
Skyscraper wooden building blocks
Sloth plush
Slots play toy
Snafu maze game
Snail plush
Snake charmer costume
Snoopy plush
Snowy owl plush
Sock monkey
Softball
Solar system toys
Sombrero hat for dress up
Spacesuit costume
Spaceship toys
Spalding basketball
Solar system books
Spider toys
Spirograph toy
Stormtrooper costume
SpongeBob SquarePants toys
Sports car diecast toys
Stacking blocks
Stars that glow in the dark
Sport utility vehicle diecast toys
Squeaky toys for babies
Star Wars DVDs
Steamboat toy
Stencils
Stormtrooper action figures
Storybooks
Stress ball
squishy toy
Submarine toy
Surfboard toy
Swimming pool for kids
Clothing
Shirt
Shoes
Slacks
pants
Sneakers
Socks
Shorts
Skirt
Sandals
Swimsuit
Scarf
Slippers
Shawl
large scarf
Sweater
Sack dress
loose dress
Sacque
jacket for babies
Sweatshirt
Safari shirt
shirt with pleated pockets and a belt
Sari
wrap dress typically worn by Indian women
Sark
tunic or shirt
Sailor pants
button front and wide legs
Sarong
bathing suit cover
Sash
belt
Scooter
skirt with attached shorts
Shapewear
elastic undergarment
Sheath
tight dress
Shellsuit
loose top and pants
Shift dress
no defined waist
Shrug
short jacket for women
Slip
sleeveless undergarment
Ski pants
outdoor pants with suspenders to wear over street pants
Skimmer pants
cropped at the knee
Skirtini
bikini with a skirt
Sheath dress
fitted
Shetland wool sweater
Shift dress
not fitted
Shirred waist skirt
gathered waist
Shirtwaist dress
like a long shirt
Skort
shorts with a skirt panel in front
Sleeveless shirt
Slip dress
fitted with spaghetti straps
Smoking jacket
formal velvet or silk jacket
Spencer
short jacket with long sleeves
Stadium coat
long coat
Stockings
Stole
wraps around the shoulders
Spandex pants
stretchy fabric pants
Spandex shirt
stretchy fabric shirt
Stirrup pants
have a strap for the foot
Stocking cap
Stocking mask
winter hat that also covers the face
Suit
formal pants or skirt and jacket
Summer cardigan
thin sweater
Sunbonnet
hat
Sundress
summer dress
Sun hat
summer hat
Suspenders
hold up pants at the waist
Swimming shorts
men's swimwear
Expensive Items
Satellite dish
Saxophone
Scuba diving gear
Sea-Doo watercraft
Sailboat
Sapphire jewelry
Segway
electric transportation with two wheels
Synthesizer
modifies the sound of instruments such as guitars
Signet ring
an engraved, personalized ring
Sports car
Silk dress
Saddle
for a horse
Saffron
spice
Sport utility vehicle
Steinway piano
Surfboard by Hermes
Sweptail
car by Rolls-Royce
Activity: Scrapbooking
Scrapbooking is a great way to use your creativity, spend time crafting, and preserve memories.
Your scrapbook can be as simple as photos glued to a page, or you can embellish it with stamps, stickers, and other decorations!
We have some scrapbooking tips for beginners below.
Materials
You can create your own scrapbook by binding sheets of paper or buy a ready-made scrapbook.
Extra materials for embellishing your scrapbook can easily be found at craft stores or at the dollar store.
You can pick up stickers, stamps, ribbons, colorful markers, and even special scissors that can cut shapes into the edge of your pictures!
Personalization
Personalize your scrapbook with photographs and mementos.
You can print photos from your cell phone or get an instant camera to collect snapshots of the fun places you go and people you spend time with.
Save items like ticket stubs, or draw maps and pictures to add more of a personal touch to your scrapbook.
Design
There is no one format or design you should follow when creating a scrapbook. As noted above, it's entirely up to you how much decoration you want to use.
You don't even need a plan for your scrapbook — your pages don't have to match or follow a certain theme unless you prefer it!
Don't get too hung up on making your scrapbook perfect. The important thing is that you enjoy looking at it and that it collects your fondest memories for you to look back on.