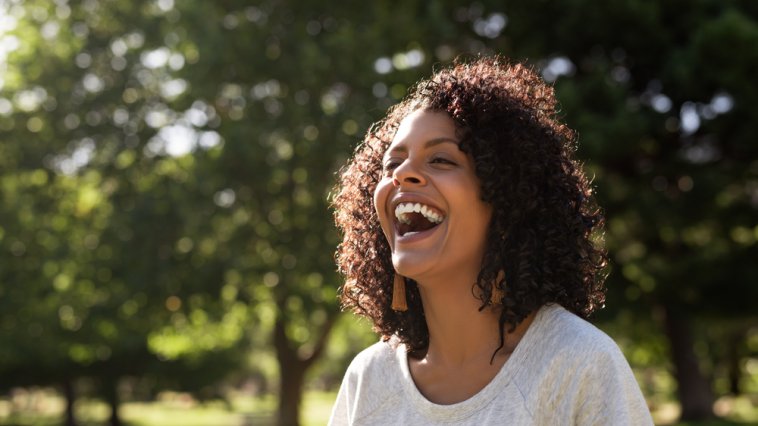 Positive words can turn a rotten day into something beautiful — or at least ease the burden of a stressful situation.
Saying positive words out loud has a healing effect and can help you stay motivated when times are rough.[1]
They can also be helpful when you're trying to uplift friends or family members who could use a little boost.[1]
We've compiled the list of positive words and phrases beginning with "Th-" to help you in your search for positivity.
We also provide examples of sentences using a few of these words below the list, or see our related articles on positive words that begin with Q, V, W, X, Y, and Z.
Thrilling

exciting

Thumbs-up

a hand gesture signaling approval

Throwback

as in reminiscing

Thankfulness

a feeling of gratitude

Thrilled

to feel excited

Therapy

method of healing

Thorough

in-depth

Thankful

pleased

Thrive

prosper

Thankfully

an expression of relief

Therapeutic

healing

Thriver

someone who prospers

Thanks

expressing gratitude

Thoughtful

considerate of others' needs

Thanksgiving

an expression of gratitude

Thought-provoking

causing careful consideration

Thriving

growing well

Thine

yours

Thrifty

economical
Sentences Using Positive "Th-" Words
Here are examples of how to use a few of the positive "Th-" words in regular conversation to help get you started.
"Our private talks have been therapeutic to my soul."
"The family will be forever thankful for your service."
"She was worried until a friend gave her a thumbs-up to remind her everything would be okay."
"Thanksgiving is my favorite time of the year!"
"He could finally thrive in his thrilling new adventure as a big brother."
You don't have to limit yourself to traditionally positive words, however. You can also use more common "Th-" words in a positive way. For example:
"Happiness threatened to take her over when her father was finally released from the hospital."
"That wonderful, selfless man is the thread that holds us all together."
"You're the thief of all my love."